How much water should we drink?
Recommended daily amount of water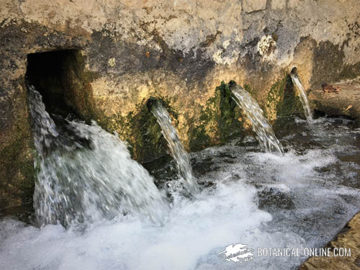 We lose about 2.5 liters of water daily through sweat, urine or breath,. Our body needs to replenish this water. As we have seen, food provides about a third of the water lost. The rest must be done by drinking pure water. The amount of water that we drink depends on the degree of heat and the physical activity we perform.
In general, we recommend a direct water ingestion of 2 liters per day, at least when it's hot and a liter and a half with lower temperatures. One should take into account that higher contributions to this quantity should be ingested in specific cases.
When do you need to drink more?
There are some especial situations when we should drink plenty of water. The most important ones are the following:
In those occupations or activities requiring great physical effort or those activities taking place in very hot places. (Sports, working in full sun, workers who move heavy loads, those working in places with extreme heat, etc.) When the activity is very intense, it is advisable to drink 1 liter of water every hour.
People who eat diets rich in meat. The digestion of proteins requires more water.
Those who have fever or diarrhea need to balance their loss drinking more water.
People who live in very hot climates should increase water consumption. When reaching 32 º C or higher, it is required a higher intake of water. Life in the desert, for example, requires a very high amount of water daily to survive. A normal man needs almost more than 7 liters per day to avoid dehydration, an amount that can be far greater if you walk or or any activities in this place.
When dieting: When you want to lose weight, it is important to increase the elimination of liquids. This process, called diuresis, is done better if we increase the volume of water intake. It is even more taking water through teas made with plants that are intended to promote urination.
Should older people drink more water?
Older people should also increase consumption of water because their body is unable to retain it. It is said that we are born with 70% water and that when you get older, it only represents just over 50%.
In addition to the low water holding capacity, older people lose the sensation of thirst, so the problem worsens. Old people should make an effort to prepare themselves for the need to eat a couple of liters of water at least every day to fill gaps of this element in their body.
Should babies drink water?
No water should be given to newborn babies. Between 0 and 2 months, babies take water through the milk, either from breast or bottle. According to many pediatricians. providing water during the first 4 or 5 weeks can be even dangerous., because it produces an excessive removal of sodium, which can bring problems in the proper regulation of body temperature, bloating or attacks. This is recommended even in warm weather locations such as India, with temperatures of 40 º C and very low relative humidity, where numerous studies have shown that babies do not need a supplement of additional water to milk.
Between 3 and 6 months a baby does not need to drink if breastfeeding continues. However, some pediatricians suggest that a cup water may be offered for the baby to take small sips (The amount should not exceed 56 ml per 24 hours)
Between seven months and a year water should be given from a cup before using the bottle, so as the baby could suck what it considers necessary. (Between 58 and 118 ml daily). From one year on, a child should drink water normally.
The following table shows the amounts of water recommended by age:
Daily water needs

Age

Approximate amount needed per kg

Daily intake

0 – 2 months

150 ml

No need to drink water. It takes if from breast milk or prepared milk.

3 – 6 months

150 ml

No need to drink if breastfeeding continues. Some pediatricians already suggest that water may be offered in a cup for the baby should take the desired small sips (The amount should not exceed 56 ml per 24 hours)

7 months – 1 year

100 ml

Give to drink with a cup for the baby to suck it (Between 58 and 118 ml / day)

1 – 6 years

65 to 90 ml

About a liter a day or up to 2 liters if the weather is hot

7 – 10 years

55 to 65 ml

A liter and a half to 2 liters

11 – 18 years

40 to 50 ml

About 2, 2 liters per day

Adults and old people

15 to 40 ml

Between 1.5 to 2 liters per day
Related information: Hydrotherapy


More information about dehydration and its natural treatment.
This article was endorsed by
Vicente Martínez Centelles
- Founder of the web and director. Teacher of natural sciences, expert in plants, natural remedies and botanical photography.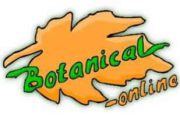 Written by
Editorial
Botanical-online team in charge of content writing