What is a marshmallow?
Characteristics of marshmallow (Althaea officinalis)
Common English Name: Marshmallow, Marsh mallow Canamera grass
Common name in other languages: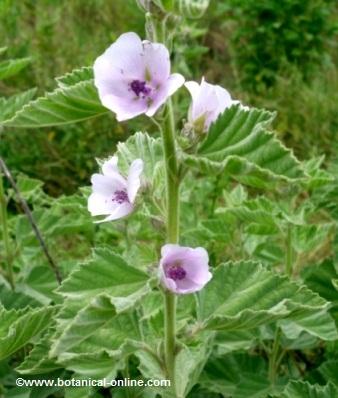 Photo of marshmallow leaves and flowers
Scientific name: Althaea officinalis L.
Family: Malvaceae
Habitat: It grows in most of Europe, in humid places hence its English name of Marsh mallow (Its name meaning a type of mallow that lives in marshes). It also appears in brackish seaside land in ditches and wet meadows.
Particularly abundant in the Caspian and Black Sea and the western Asian steppes where it looks like it comes from. It can also be found in North Africa and in the northeastern United States where it has been adapted after being imported as a garden plant.
Description of marshmallow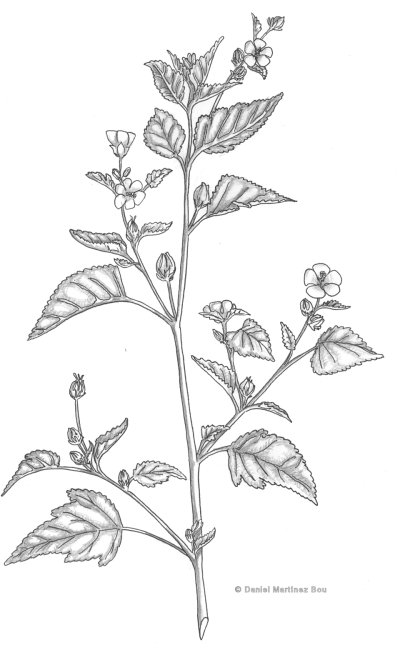 Botanical illustration of marshmallow
Perennial plant of the mallow family up to 2 m tall.
Simple or usually multiple, round and strong, annually renewable woody base stems which arise from a fibrous root, elongated cone-shaped, with white flesh inside and the outside yellowish, penetrating deep into the earth.
Lower leaves cordate, textured velvet, up to 7.5 cm long, short-stalked irregularly lobed; upper triangular.
Flowers showy pink or white, often white-pink, clustered in groups of up to 3 racemes, shortly stalked.
Fruit with a single seed.
Components of marshmallow
Acids: ascorbic acid, butyric acid, ferulic, malvalic, chlorogenic (Ground), p-coumaric acid, syringic, caffeic, salicylic acid (leaves)
Mucilage: (root and leaves)
Paraffin (plant)
Carbohydrates (root)
Alkaloids: betaine (root)
Amino acids: asparagine altheine = (root)
Starch (root)
Pectin (root)
Fiber (root)
Tannins (root)
Lecithin (root)
Vitamins: B vitamins: riboflavin, niacin, thiamin (root); beta-carotene (root) and vitamin C (root)
Alcohols: faradiol, taraxasterol, arnidiol, beta-sitosterol (Flower)


More information on marshmallow.
This article was endorsed by
Julián Masats
- Technical agricultural engineer specialized in horticulture and gardening.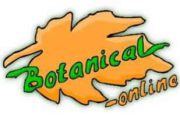 Written by
Editorial
Botanical-online team in charge of content writing