Benefits of glycerin soap
GLYCERIN SOAP CHARACTERISTICS
What is glycerin soap?
It is a soap whose base is made up of glycerin. In addition to the glycerin, it contains natural colourings and flavors that give it beauty and fragrance.
Characteristics of glycerin soap
Glycerine soaps are neutral soaps, that's to say, with a pH similar to the skin pH, so they can eliminate impurities without being aggressive.
They are different to industrial soaps, most of which contain animal fats and usually affect the skin and cause flaking, irritation, dry skin, etc.
Properties of glycerin soap

Glycerin soap
Glycerin soap for oily skins: In general glycerine soap is used for oily skin for its specific character which tends to close the sebaceous glands. It is a kind of soap with a neutral and longlasting action. Suitable for the treatment of acne, pimples, blackheads, oily skin, etc.
Glycerin soap for delicate skins: At the same time it is considered very useful for fine and sensitive skins, that are those types of skin that suffer most from the external aggressions. People with these skin types, if they wash their face with this type of soap, will help reinforce it and keep it under better conditions.
In its preparation, aromatic plant extracts may be added to provide the aroma and, at the same time, to contribute with their therapeutic values.
Is glycerine soap safe?
Glycerine soap is considered very safe. It is biodegradable by the action of water and sun.
How to get glycerine soap?
It is advisable to buy the glycerin soap in health food stores, so that it can free of detergents or substances which are not suitable for the skin.
You can also prepare glycerin soap at home with an easy homemade formula. Although the preparation of this type of soap is not cheap, it produces a very high quality soap.


More information on glycerin.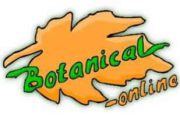 Written by
Editorial
Botanical-online team in charge of content writing