How to grow quince
Quince care (Cydonia oblonga)
Plant characteristics
Deciduous tree or shrub of the Rosaceae family up to 7 meters high. Stems erect, tortuous and covered with a patent hairiness. Alternate leaves up to 10 cm with a tomentose white underside. Very showy and large pinkish-white flowers. Very aromatic edible fruits, the quinces. It blooms first and its fruits can be eaten in autumn.

Quince. Exposition
It should be planted in the sun, preferably in a place sheltered from the wind and cold. Although it can grow in semi-shade, the production of fruits will be in line with the amount of sun received.
Sometimes it is planted in colder places next to walls or in containers to be transported inside during unfavorable periods. However, under these types of conditions it does not usually produce fruit or the fruit produced does not usually ripen.
– The tree can endure up to -15 ºC. (Zones 5-9)
– It needs cold winters and hot summers, being places with average temperatures of about 15 ºC the most suitable for its cultivation.
Quince. Species, types or varieties
There is only one species of true quince, the Cydonia oblonga. We also have other species of quince that correspond to other genera, such as:
– The Japanese quince or Maule's quince (Chaenomeles japonica) Native to East Asia, it is characterized by the showy flowers that can be red, orange or white. These appear very early, in late winter before the leaves. It is used a lot as bonsai.
Its fruit, also edible, is smaller than that of the true quince and reminiscent of the apple for its shape. It is greenish yellow in color. It is not usually eaten raw due to its hardness and acidity, which is why it is mainly used for the production of jams, compotes or jellies.

– The Chinese quince (Pseudocydonia sinensis), native to China and East Asia, has very pretty pink flowers that appear before those of the true quince, in mid-spring, but after the Japanese quince.
Bright green, leathery leaves that turn reddish-orange in autumn. Large yellow, oval and aromatic fruits. What stands out the most are the gray trunks with bark that falls off leaving large patches of gray, green and orange.
Like the other two quinces, its fruits are edible, and are used to make jams, jellies or compotes. Eaten raw, they are too astringent and harsh.
The main varieties of quince are:
Cydonia oblonga "From Angers"
Cydonia oblonga "Bereczky": From Serbia. Large, pyriform fruits that are preserved for a long time.
Cydonia oblonga "Champion": Round in shape and mild flavor. Fruits of about 600 g. Ripens at the end of October.
Cydonia oblonga "Leskouats giant": Very large fruits of up to a kilo and a half each.
Cydonia oblonga "Ispahan"
Cydonia oblonga "Metz"
Cydonia oblonga "Meech"
Cydonia oblonga "Wranja giant": Fruits of up to kilo and a half. Ripens in mid-October
Cydonia oblonga "Orange": From United States
Cydonia oblonga "Pineapple": From the United States
Cydonia oblonga "Smyrna" From United States
Cydonia oblonga "Van Deman": From the United States
Quince. Irrigation
Its roots withstand humidity very well, even brief periods of waterlogging. In this sense they are much stronger than most fruit trees. Therefore, they are used as root-stock for some trees such as apple or pear.
Sometimes it is planted on the banks of streams to take advantage of the humidity of the place or to retain the soil.
If we want our quince to produce many fruits, we must not abuse irrigation. Quince trees withstand drought well, so a gentle irrigation from time to time can go well, but in many cases rainwater is enough. If we water this plant with a lot of water, we will be able to produce large specimens with a lot of leaves but with few fruits.
Quince soil and fertilizer
The quince tree prefers a light soil. Although it adapts to many types of soils, it cannot stand that they are too acidic or too neutral. Limestone soils are responsible for producing chlorosis. In the latter case, in order for it to grow and produce abundant fruits, they should be improved. It decants towards a slightly acidic soil with a pH between 5.6 and 7.2.
Regarding the fertilizer, before planting it is important to fertilize the land with phosphorus and potassium at a rate of 300 and 600 kg per hectare, respectively.
Once the trees are grown, a contribution of these same minerals should be made every two years (80 kg per hectare of phosphorus and 150 kg per hectare of potassium. It is advisable to add 100 kg of nitrogen per hectare every 3 years. (An excess of nitrogen favors the appearance of fungal diseases).

Reproduction of the quince
There are different ways to reproduce the quince tree:
* Reproduction by seeds:
– The seeds, previously stratified, are planted in February in a heated seedbed.
– The stratification will depend on the type of seed used. Young seeds require four and a half months of cold stratification. Old seeds should be stratified for 15 days in hot and, subsequently, four and a half months of cold stratification.
– Once the seedlings can be handled, they will be planted in individual pots and allowed to grow outside during the first winter.
– At the end of spring or early summer, when there is no longer any possibility of frost, they will be planted in their final place.
This type of reproduction is not usually used so that the final tree is a quince, but to produce graft patterns on which other rosaceae such as apple or pear trees will be grafted. Due to its ability to tolerate soils with little aeration and because it can suffer temporary flooding. In addition, the specimens produced from these grafts produce more productive and smaller specimens, therefore, easier to work with.
The specimens produced from seeds produce fruits that are not usually very suitable for sale.
* Reproduction by layering:
The layering will be done in spring. The following spring it will be separated from the mother plant and transplanted into its final place.
* Reproduction by graft pattern:
The most frequently performed multiplication is by means of a graft pattern, with BA 29 being the main pattern used. The patterns are usually planted in a square 6×6 meters apart from each other.
Quince. Maintenance work
Among the main maintenance tasks we have the following:
Winter: Apply fertilizer and prune dead or diseased branches.
Spring: Weed and mulch. Spraying to prevent disease.
Summer: Weed and spray.
Autumn: Collect the fruits. Remove the bad quinces.
Quince. Harvest
Quinces are harvested in late summer or early fall. We will know that the quinces fruits are ripe because they have acquired a strong yellow color, because of their penetrating smell and because they no longer have the typical fur that covers the skin of young people.
They should not be picked when fully ripe as the quinces are still off the tree. If we collect too late, we may run into the possibility of them falling from the tree before we collect them or of rotting.
Keep in a cool and ventilated place. Do not mix with other fruits.


More information on quince
This article was endorsed by
Julián Masats
- Technical agricultural engineer specialized in horticulture and gardening.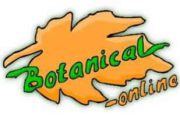 Written by
Editorial
Botanical-online team in charge of content writing