Medicinal treatment of angina pectoris
VITAMINS, MINERALS AND OTHER SUPPLEMENTS FOR ANGINA PECTORIS
Are supplements useful for angina pectoris?
Supplements for angina may help prevent their occurrence or complete the usual medical treatment. You should not forget that you must consult the doctor the use of these supplements, especially if you are taking any medication.
The most used supplements to treat angina pectoris are:
Vitamins for angina pectoris
The most important vitamins are
vitamin A

Vegetables are rich in flavonoids

: With antioxidant properties, it can help prevent the oxidation of artery walls, which favors the development of atherosclerosis. The usual dose is about 20,000 IU as beta carotene.

Vitamin C with bioflavonoids: With antioxidant properties, it contributes to keep artery walls healthy. The usual dose is about 500 mg of vitamin C and 300 of bioflavonoids divided into two doses daily.
Vitamin C: It is, together with previous ones, a good antioxidant. It can restrain the hardening of the arteries. It is usually prescribed in standard doses of 100 IU which is gradually increasing to 2000, divided into two doses. In case of diarrhea, you must stop taking it.
Vitamin E: It helps prevent the oxidation of low density cholesterol and its adherence to the arteries. The usual dose is about 400 IU daily. It can interfere with anticoagulants so that you have to consult a physician in case you are under medication.
Essential fatty acids for angina pectoris
Flaxseed Oil: The richness in alpha-linoleic acid and other unsaturated fatty acids in flaxseed protects the heart, preventing angina because it diminishes atherosclerosis and LDL cholesterol.
Spirulina: Like flaxseed oil, spirulina is very rich in essential fatty acids.
Soy lecithin: It reduces cholesterol and helps break the plates of the arteries. It can be taken in capsules or granules. The usual dose is established in one or two tablespoons a day or a couple of capsules a day.
Fish Oil supplements: Fish oil supplements can be useful when someone does not eat fish a couple of meals weekly. Like flaxseeds, it contains fatty acids omega-3 that help lower LDL cholesterol levels.
Minerals for angina pectoris
Calcium and magnesium: Calcium prevents osteoporosis and avoids the calcium removed by the body to be sticked to the arteries. Magnesium helps absorb calcium and prevents cardiac arrhythmia. The daily usual doses are about 800 mg daily of the first and 400 mg of the second. In case of kidney problems, consult your doctor.
Selenium: Selenium protects the heart by reducing blood pressure. On the other hand, it reduces pain in attacks of angina pectoris. The usual dose is about 100 mg daily.
Yucca extract for angina
The use of this preparation can improve circulation. It contains resveratrol a compound that decreases platelet aggregation, avoiding the possible formation of blood clots, responsible for vascular accidents such as atherosclerosis or angina pectoris.


More information about angina pectoris natural treatments.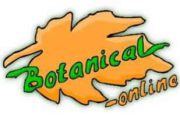 Written by
Editorial
Botanical-online team in charge of content writing