Supplements to treat breast cancer
SUITABLE VITAMINS AND MINERALS FOR BREAST CANCER
Are are any vitamins or supplements for breast cancer?
The function of the supplements in helping to treat breast cancer is to increase the active principles of those plants with anti-carcinogenic properties, reason why they can be considered as a way to prevent the formation of breast tumors.
They can also be considered as a complement or as an aid to conventional medicines. Sometimes they can be used to diminish the indirect effect that those produce.
Since there can be contraindications or interactions with the habitual medication, consulting the doctor becomes necessary (about the necessity or not to take this type of remedies).
Main supplements for breast cancer
Among the main supplements that can help the treatment of the breast cancer, we can mention:
Vitamin C with flavonoids: Vitamin c is an antioxidant that helps to prevent the appearance of diseases. Although the cancer does not cure, is very advisable in patients who go under xray or chemotherapy treatments, because it increases the defenses that these treatments usually diminish.

A supplement of fungus maitake is used to prevent the growth of cancerous breast cells

Maitake: The derivative maitake D. The derivatives of this Eastern fungus, that contain the fitoestrogen lentinan and fraction D, inhibit the growth of the cancerous cells of the breast. The usual daily dose is about 6000 mgs, distributed in three takings.
Vitamin E: With great antioxidant power, it diminishes the possibilities of developing many types of cancer.
Quercetin: In patients under treatment it helps to eliminate the cancerous cells that resist to the treatments. The dose is about 750 mgs distributed in three daily takings, not with meals.
Q10 coenzyme: About 60 mgs daily.

Linseed oil has proved anticancer properties

Linseed oil: By his wealth in lignan, which has antiestrogen and antitumour properties, it seems to especially exert an anticarcinogenic function regarding prostate and breast cancer. The normal dose is a daily spoonful
Resveratrol: This component has antioxidants and anticancerous properties, especially regarding breast, skin and prostate tumors, due to its capacity to prevent the formation or to inhibit the development of the cancerous cells. The usual dose is about 700 daily mgs, distributed in three takings.
Green tea extract: It complements the conventional treatments. Take about 500 daily mgs, distributed in two takings.
Selenium: Selenium has a very wide anticarcinogenic activity, besides diminishing the indirect effect of the chemotherapy. The daily dose is between 200 and 400 mcg.
Concentrate of soybean isoflavones: In daily doses of about 3000mgs.


More information on the breast cancer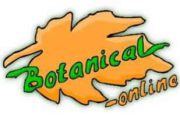 Written by
Editorial
Botanical-online team in charge of content writing