Vitamins, minerals and other supplements for osteoarthritis
Natural remedies for osteoarthritis and rheumatoid arthritis
The main function of supplements used in osteoarthritis is to improve the conventional treatment.
Moreover, it is believed that the use of these principles could improve some deficiencies in vitamins and minerals that most of arthritic people present, such as it has been proved by a lot of analysis done in people with arthritis.
Supplements for osteoarthritis
The main supplements are:
Vitamins for arthritis and osteoarthritis
Vitamin C. Because of its antioxidant properties, vitamin C helps reduce the negative action of free radicals on the join cartilage.

At the same time, it encourages the production of collagen, the main protein of bone and cartilage.
The usual dose is 500 to 1000 mg a day.
Vitamin E: Like vitamin C, it is a potent antioxidant capable of neutralizing the joint wear produced by free radicals.
Taking supplements of this vitamin is a good way to prevent the progression of many degenerative diseases, especially in people over 60 years.
The usual dose is 400 or 500 IU daily.
Folic acid: Folic acid supplements can help replenish the deficiencies of this component in people taking medications to reduce pain of osteoarthritis.
Glucosamine Sulfate: Glucosamine is found naturally in cartilage and contributes to its formation. It has been proved that the administration of this supplement, although it does not cure this condition, reduces pain and degradation of the affected joint.
The usual dose is 1500 mg per day split into 3 doses. Take it during the three main meals not to produce intestinal problems. (It can cause increased blood sugar levels in people with diabetes.)
Creams for arthritis and osteoarthritis pain
Cayenne Cream: Cayenne cream is made from hot peppers. It contains a component called capsaicin with analgesic properties.
External application of this cream in combination with any of the above supplements can help alleviate pain.
You should use standardized capsaicin products, containing between 0.025% and 0.075% capsaicin.
This cream is very strong and can cause skin reactions the first times it is used. Clean hands thoroughly after using it and avoid contact with eyes or mucous membranes.
Supplements for arthritis and osteoarthritis pain
Sea Cucumber (Beche-de-mer) supplement: It reduces pain and decreases the awkwardness of the joints. The usual dose is 1000 mg daily.
SAM-e: (S-adenosyl-methionine) supplement: With anti-inflammatory and regenerative properties. The usual dose is 800 mg in two divided doses for 15 days and then 400 mg twice daily.
Omega 3 supplements: Linolenic acid has anti-inflammatory properties, very useful for joint diseases. So food containing omega 3 fatty acids, or, especially supplements, may be well suited to reduce inflammation and relieve pain in diseases such as osteoarthritis or rheumatoid arthritis.
The use of supplements containing linolenic acid may be a natural alternative for the treatment of arthritis.
It is thought that this component reduces the levels of prostaglandins which are responsible for many inflammatory processes.
Evening primrose oil: Studies in the United States applying doses of 2.5 grams of GLA daily for a period of 6 months showed that patients had less pain and their joints were less swollen.
(The usual dose is about 350 mg of GLA daily, divided into two or three doses with meals)


More information about osteoarthritis remedies.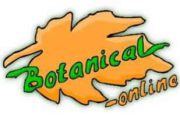 Written by
Editorial
Botanical-online team in charge of content writing