Herbal remedies for degenerative arthritis
Natural remedies for osteoarthritis
The natural treatment of osteoarthritis involves the use of a range of resources to improve the living conditions of the patient suffering from osteoarthritis. Since this is a chronic, painful and crippling disorder, the functions of these remedies will be:
Reduce pain.
Reduce inflammation
Improve joint mobility.
 Stop joint waste.
Phytotherapy: Herbal remedies for osteoarthritis
Phytotherapy in the treatment of osteoarthritis involves the use of medicinal plants that have the function of improving the health status of people with osteoarthritis.
The main plants for the treatment of osteoarthritis are:
Internal use
Natural analgesics and anti-inflammatories for osteoarthritis
Nettle

Willow (Salix spp) willow bark is a natural analgesic and can be used as an alternative to other chemical painkillers. In can be very effective for knee pain, osteoarthritis back pain and other degenerative joint pains because of osteoarthritis (See more information and contraindications in the general study of the plant)

Nettle (Urtica dioica) for its diuretic properties, it helps remove the fluids of inflamed arthritic joints. (Decoction of root dry for 10 minutes. Take 3 cups a day) (infusion of two teaspoons of dried leaves per liter of water. Take three times daily before meals.) (Boil a handful of nettles in a liter water and take a couple of glasses a day)
Fenugreek (Trigonella foenum-graecum) The most widespread use of Fenugreek is perhaps as a topical remedy to treat inflamed, irritated, chapped or sore areas. decoction (Boiling from cold of 150g of fenugreek flour in 1 liter of water. Leave it boil for 15 minutes until it forms a pulp. Let it cool for 5 minutes and apply to the desired area
Ginger (Zingiber officinale) This plant can be used to reduce pain and unswollen joints. (Infusion of a teaspoon of dried root per cup of water. Two cups a day) (You can also add ginger to foods)
Birch (Betula alba) anti-inflammatory and diuretic properties of this plant are very suitable for the treatment of arthritis and osteoarthritis. The preparations of this plant reduce swollen joint and help remove accumulated liquids from them (Infusion of a teaspoon of dried leaves per cup of water. Take two or three glasses a day)
Poplar (Populus nigra) (Wash the affected area with a gauze soaked in the decoction for 15 minutes of a couple of tablespoons of dried buds per liter of water)
Rosemary (Rosmarinus officinalis) Because of its antioxidant properties, rosemary can be used to reduce the wear that occurs in the joint cartilage affected by osteoarthritis. (Add this herb to the meals) (Infusion of a teaspoon of dried plant. Drink two cups a day)
Mixed tea to treat osteoarthritis
Mix one tablespoon of sage, one of rosemary, one of thyme and one of mint. Pour over the mixture 1 liter of boiling water. After 5 minutes, strain and store. Take one cup daily for 3 weeks. You can repeat the treatment if you stop taking it for 4 days.
External use preparations for osteoarthritis
Pain relief for osteoarthritis
Cabbage (Brassica oleracea) Cabbage has anti-inflammatory properties. Applied externally it can relieve pain. (Heat a cabbage leaf and apply it on the painful joint)

Eucalyptus

Potato (Solanum tuberosum). The fresh potato juice has anti-inflammatory and analgesic properties. If we apply a gauze soaked with potato juice on an inflamed joint, it reduces inflammation and lessens the pain. You can also apply a poultice made with crushed fresh leaves.
Chamomile (Matricaria chamomilla) chamomile oil help reduce inflammation and diminishes pain. (Make a massage on the painful joint with a little oil of chamomile which can be bought at pharmacies or herbalist's) (If you prefer to do your own preparation: soak 2 ounces of dried flowers in a liter of olive oil for a couple of hours. Save the liquid in a hermetic, dark container and apply when you feel pain)
Eucalyptus (Eucalyptus globulus) (dissolve 20 or 30 cc (1 cc = 1 ml) of essential oil in a liter of water and apply frictions on the affected joint)
Rosemary (Rosmarinus officinalis) Rosemary oil can be used externally for the same purpose.
Comfrey (Symphytum officinale) (Root decoction and apply a wet compress on the affected area.)


More information about osteoarthritis natural treatments.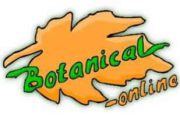 Written by
Editorial
Botanical-online team in charge of content writing