Different ways of keeping eggs in good condition
How do you preserve eggs?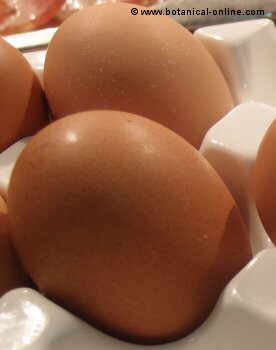 Photo of eggs
According to European law, an "extra egg" has a maximum shelf life of nine days and those classified as "fresh eggs" should not exceed 28 days.
Expiration dates should always be implicit and visible on the package.
Before eating any eggs, you need to check the expiration date that is marked on the box or in the eggshell itself.
Tips to preserve eggs in good condition
Having this into account as the first premise, we can point out some tips that will help you preserve your eggs better:
Hard cooked eggs should also be stored in the refrigerator. You can not leave them outside beyond two hours. Inside the fridge, they only be stored up to 7 days.
If we cracked an egg and placed in a bowl the whites and yolks, both should be consumed within 4 days.
Fresh eggs that were in the fridge, should not be kept out of it beyond two hours.
To ensure a proper maintenance of an egg, it should not be washed but immediately to their use or cooking. Washing removes the protective film that it has on the shell so that pathogen organisms can enter being harmful to human health.
Preparations containing eggs should be consumed immediately after performing them.
Where to store eggs in the fridge?
It is customary to keep eggs in the refrigerator door. However, it is preferable not to store them in this part of the fridge because, every time you open and close the refrigerator, temperature fluctuates and this is a risk factor of contracting salmonella from eating a not too enough cooked egg.
It is better to save them in the part of the refrigerator where the temperature is lower.
Eggs, refrigerated or frozen?
Frozen eggs preserve better than refrigerated. But keep in mind that, if not stored properly, they can suffer frostbite and diminish their nutritional properties.
Egg products have greater conservation time due to pasteurization or dehydration .
What eggs are recommended?
When we want to acquire eggs, we must visually note that they are not damaged and no holes appear on them.
The atmosphere inside a closed egg is the one that ensures its preservation, but this is altered when an egg shell is opened, cracked or hole is made on it, and the egg enters in contact with oxygen.
How to check the freshness of eggs?
We'll know that an egg is fresh in terms of the strength of the yolk. the firmer it is, the fresher it is. If there are doubts about its freshness, before proceeding to break the shell, we can put the raw egg in a bowl of water.
If it floats we have to throw it, because it means that the air inside it is very important and it will not be cool.
The size of the interior chamber of an egg, that is the space occupied by air, is greater as an egg loses freshness.
Eggs and salmonella
Being a very good source of nutrients, they are very susceptible to contamination by bacteria and other pathogens in spite of the multiple barriers against them.
If we do not keep eggs under appropriate conditions, they can transmit some diseases like salmonella.
For this reason, a number of hygienic measures, animal veterinary checks, storage and consumption temperature standards, etc are required in relation with eggs handling. All of them are aimed to ensure food security for this food. This is the reason why in public establishments, fresh eggs can never be used, being necessary to use ovo-products


More information about eggs.
This article was endorsed by
Elisenda Carballido
- Dietitian nutritionist. Postgraduate in Phytotherapy and master in Nutrition and Metabolism.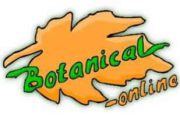 Written by
Editorial
Botanical-online team in charge of content writing