Traditional vegetarians
Currently, this word means a lot of "options" that do not match, or resemble the original definition. By this definition, a vegetarian is one who abstains completely from eating any animal food, although dairy and / or eggs are or are not consumed.For nearly 200 years, the word vegetarian has had a specific meaning that has designated and described a number of attributes in a lifestyle and a diet of what we might call Traditional vegetarianism.
Therefore, if we limit ourselves to the traditional definition of vegetarian, vegetarians do not accept the New vegetarians and only consider as vegetarians the traditional ones.
Within traditional vegetarians, we find some that are more permissive than others:
Strict vegetarians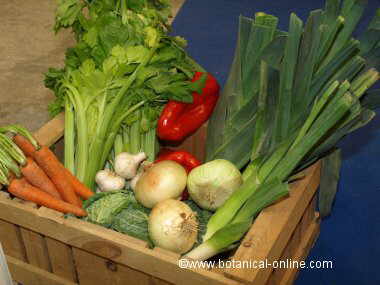 – Hygienists: Hygienists are strict vegetarians but not vegans, since they have no problem in using products made from animals such as sheep's wool, among many others.
They perform a series of practices with which they can be differentiated easily from other vegetarians. For example, they realize a series of repeated and consistent administration of enemas, laxatives, etc. They often fast and perform exercises to increase intestinal transit and, with all that, they are able to "clean out" the entire digestive tract.
– Strict vegetarians: Strict vegetarians only consume pure foods of plant origin. They do not tolerate or consume any animal food. Their food is free of meat, poultry, seafood, fish, eggs, honey, dairy and any derivative of all of them.
The main difference between strict vegetarians and vegans lies in the use or purchase of products that have been developed or have been used by means of exploiting an animal to obtain it.
– Vegans: Vegans only consume foods and exclusive vegetable products. They do not admit or consume any animal products. Their food is free of meat, poultry, seafood, fish, eggs, honey, dairy or any derivative of any of them, such as casein, gelatin, rennet, whey, etc..
Besides, they do not use or buy anything that has been obtained from any animal. Their main motivation is ethical.
Vegans completely exclude lifestyle products such as creams or drugs tested on animals, bee waxes, natural fibers such as wool from sheep or silk from silkworms to make clothing, any woven fur (no matter what animal it has been taken from), cow leather to make shoes, belts, handbags, wallets,… fixing hair lacquer, Chinese porcelain, painted lipstick for lips, some vaccines and everything that could have been the cause of animal suffering.
There are some less obvious cases, where the product has also been processed or treated, but it is very difficult to ascertain whether the final product comes from an animal or not.
They also consider that any of the aforementioned forms of vegetarianism promotes the exploitation of animals, because it does not reject their products. They think that, to get these products, animals have been used as "machines to produce benefits" and not as "living beings with feelings and sensitivity".
Vegans are considered the highest point of vegetarianism, although there are other versions derived from them which are even more exclusive.


More information about types of vegetarians and vegetarianism
This article was endorsed by
Elisenda Carballido
- Dietitian nutritionist. Postgraduate in Phytotherapy and master in Nutrition and Metabolism.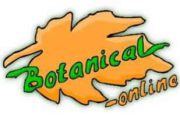 Written by
Editorial
Botanical-online team in charge of content writing