Uses of black nightshade (Solanum nigrum L.)
Characteristics of black nightshade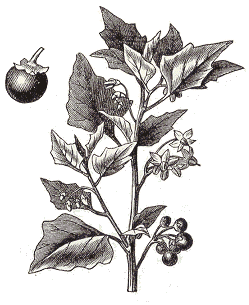 A detail of the plant with the fruits and flowers
Common noun: Black nightshade, Deadly nightshade, Garden nightshade
Scientific noun: Solanum nigrum L. (= Solanum rubrum)
Family. Potato family – Solanaceae
Habitat: Cultivated places, rubbish and by the walls.
Description of black nightshade
Annual herb up to 60 cm. Leaves ovate or rhombic, undivided or slightly toothed, short-stalked. Flowers in stalked cymes, white till 1 cm wide. Very conspicuous anthers, forming a yellow cone. The fruit is a berry, 1 cm. wide, green.
Picking and storing black nightshade
Leaves and the whole plant should be picked in Summer, when the plant is in its bloom.
They should be dried in a dark place and stored in a clean airtight container.
Active components: Solanine
MEDICINAL PROPERTIES OF BLACK NIGHTSHADE
Internal use
Although it has been used as an analgesic, anti-spasmodic and sedative (Stomachache, liver, etc.), since it is very dangerous, it is not advised to use it internally.
External use
A decoction of a handful of leaves should be used against skin diseases, skin ulcers, arthritis, bruises etc.


More information about plants.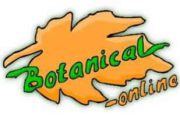 Written by
Editorial
Botanical-online team in charge of content writing