Herbal  treatment of chemical poisoning
NATURAL TREATMENT OF CHEMICAL POISONINGS
Home remedies for chemical poisoning
If you happen to have symptoms of chemical poisoning, you should see a doctor who will diagnose the possible existence of this problem, and will determine the suitable treatment.
The natural treatment of chemical poisoning is to apply a therapy based on detoxification to remove contaminants.
Among these resources, we have herbal medicine and adequate food.
Phytotherapy: Medicinal plants for chemical poisoning
The use of herbal medicine in the treatment of chemical poisoning is the use of detoxifying and antioxidant plants destined to remove impurities accumulated in the body and preventing degeneration of an organ by the negative action of toxins.
Herbal remedies to treat chemichal poisoning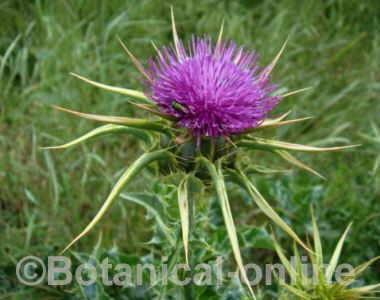 Milk thistle
Among all the plants that can be used to help to fight the chemical poisonings we would mention the following:
Milk Thistle: (Silybum marianum) Milk thistle is indicated to remove the impurities that accumulate in the liver when the body filters out contaminated blood. Its effectiveness as an antidote to the poison of Amanita phaloides has been proven, as it prevents this fungus toxins from destroying the liver. You can take some of the following treatments:- Roots, stems, and the juice of crushed leaves to the desired ratio- 1 ml of tincture 3 times daily- Infusion of a spoonful of mashed fruit per cup of water for 1 / 4 of an hour. Take three cups a day for 1 or 2 months
– Silymarin supplements that can be taken according to the patient's leaflet.
Green Tea (Camellia sinensis) Its antioxidant properties may protect the degeneration of the liver and help prevent liver cancer or cirrhosis due to degeneration of this organ caused by chemical poisoning. (Infusion of a spoonful of dried plant per cup of water. Take 3 cups a day)
Common fumitory (Fumaria officinalis) Its purifying power is very helpful to purify the liver. (Infusion of half a handful of dried leaves per liter of water for 15 minutes. Take 3 cups a day. Do not extend more than 10 days of treatment.)

Dandelion (Taraxacum officinale) For its cleansing and hepatoprotective properties, dandelion can be used to purify the blood of toxins and protect the liver from a possible degeneration. (Decoction of 100 gr of roots in 1.5 liters of water. Take three cups a day)
Artichoke (Cynara scolymus) Protects the liver and helps in its recovery. (Infusion of two teaspoons of dried leaves per liter of water. Take three times daily before meals.)More information on chemical poisoning and its natural treatment.
Related information: Poisoning by plants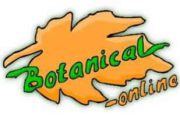 Written by
Editorial
Botanical-online team in charge of content writing