Components that can trigger an epileptic seizure
What does epileptogenic mean?
It is said that one principle is epileptogenic when it is capable of triggering epileptic seizures or those similar to those produced by epilepsy.
What plants can trigger an epilepsy attack?

Many medicinal plants contain epileptogenic principles, that is to say, taken in higher doses than recommended, they could produce this type of attack.
Similarly, people with epilepsy should dispense with the use of these plants or speak to a specialist before taking preparations with these plants.The main principles and plants with epileptogenic properties are the following:
Thujone
Camphor: Plants rich in camphor are in order of importance: Yarrow (leaves), dill (Anethum graveolens) (root), wild chili pepper (Capsicum frutescens) (fruits), camphor tree (Cinnamomum camphora) (leaves), coriander (seeds ), carrot (seeds), fennel (seeds), laurel (plant), lavender (sprouts) oregano (plant) thyme (plant) etc.
Pinocamphone: Among the plants that have this component we have: Roman chamomile (Chamaemelum nobile) (whole plant), hyssop (Hyssopus officinalis) (flowers, leaves and sprouts) or peppermint or garden sandalwood (Mentha spicata) (leaves ).
Isopinocamphone: Plants that contain this principle are: Aralia cordata (plant), ground-ivy (Glechoma hederacea) (Plant), hyssop (Hyssopus officinalis) (flowers, leaves and sprouts), spearmint or garden mint (Mentha spicata) (leaves) or tansy.
Candicin: Among the plants that have this principle are, for example: barley (tender shoots) or peyote (the whole plant).


More information on plants
This article was endorsed by
Vicente Martínez Centelles
- Founder of the web and director. Teacher of natural sciences, expert in plants, natural remedies and botanical photography.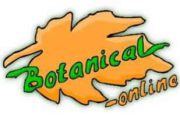 Written by
Editorial
Botanical-online team in charge of content writing