(Piper methyscum)
KAVA TOXICITY – KAVA HAZARDS
Precautions before taking Kava (Kava contraindications)
– Kava treatment should always be supervised by a qualified physician.
– In case of following a treatment with kava your liver function should be tested to check regularly every 1-2 months. There have been reports of liver damage with treatments less than 3 months.
– Do not perform chronic treatment with kava.
– People taking antidepressants, anxiolytic, antihistaminic or anticonvulsants should not take kava. Kava interferes with the action of Alprazolam
– People with Parkinson's disease should not take kava. Kava can interfere with levodopa.
– People with epilepsy should not take kava. Kava potentiates antiepileptic medication.
– Do not take Kava before surgery. Kava affects blood clotting and platelet effect.
– Do not combine kava with alcohol.
– Self-medication or use as a hallucinogen can cause poisoning symptoms similar to those produced by barbiturates.
Kava is a plant with very questionable therapeutic effects. There is a great controversy of experimental results, so you should consult other natural remedies before taking Kava.Do not take kava without medical supervision

* More information on Kava side effects on the listing below
Handling machinery with kava
– Kava may cause drowsiness and lack of coordination, so DO NOT operate machinery while taking kava.
Toxicity of Kava
Despite the tradition of using Kava in the Pacific region, there is great concern about the safety of this health supplement.
The pharmacological effect of kava is similar to that produced by 15 mg. ozazepam daily or 9mg. bromazepam daily. By this means a natural remedy alternative to benzodiazepines and tricyclic anti-depressants (Cauffield & Forbes, 1999; Pittler & Ernst, 2000). However, treatment with kava has presented great controversy about its safety:
There have been reports of liver damage in people taking kava for less than three months, so you should continue treatment with kava, you must perform tests to check your liver function periodically. The first symptoms of damage are jaundice, yellowed eyes, fatigue and dark urine.
Chronic treatment with kava has been associated with renal dysfunction and pulmonary hypertension.
Due to the toxic effects of kava, it has been withdrawn from Spain (2002), Switzerland and Germany, but not in the rest of Europe. It is not marketed in Canada.
Kava should always be taken under supervision and medical control
Kava for pregnant
Kava is NOT a right supplement for pregnant women.
Some reports indicate that kava can cause liver damage and uterus. It should also be noted that, in some cases, kava has not been effective for treating anxiety.
Should you be pregnant, you should choose alternative natural therapies, such as natural remedies for stress, natural remedies for insomnia, herbal relaxants, psychological relaxation therapy, aromatherapy, massage therapy stress…


More information about Kava and other types of peppers
Bibliography and Studies
– Pittler MH, Ernst E. Efficacy of kava extract for treating anxiety: systematic review and meta-analysis. Department of Complementary Medicine, School of Postgraduate Medicine and Health Sciences, University of Exeter, United Kingdom. 2000.
– Ernst Jucker. Progress in Drug Research. Volume 57 of Progress in Drug Research Series. Birkhäuser, 2001. ISBN 3764362669, 9783764362669.
– James Lake, David Spiegel. Complementary and Alternative Treatments in Mental Health Care. American Psychiatric Publishing, 2007. ISBN 1585622028, 9781585622023.


More information about Kava and other types of peppers
This article was endorsed by
Elisenda Carballido
- Dietitian nutritionist. Postgraduate in Phytotherapy and master in Nutrition and Metabolism.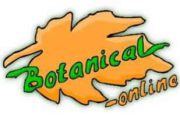 Written by
Editorial
Botanical-online team in charge of content writing