(Trifolium pratense)
BAD EFFECTS OF RED CLOVER
What are the side effects of red clover?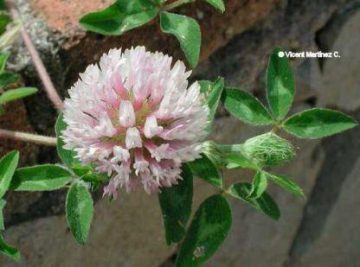 – Contact dermatitis: the fresh plant can cause dermatitis or skin irritation in susceptible individuals.
– Photosensitization dermatitis: clover contains substances that can cause photosensitivity, and sun exposure can cause dermatitis. Do not sunbathe if you are being treated with clover.
– Allergy: clover can cause allergies, in the same way than other leguminous plants such as alfalfa.
– Anticoagulants: the plant contains coumarin and salicylic acid, two blood-thinner components that, when combined with anticoagulant medications or other blood thinners plants, can heighten the effect and cause bleeding.
Pregnancy and lactation
Red clover has estrogenic effect and its use is not safe during pregnancy. The plant is contraindicated in pregnancy and lactation because it contains phytosterols, with estrogenic and abortifacient properties.
* More information: Plants and pregnancy.


More information on red clover.
This article was endorsed by
Montserrat Enrich
- Journalist specializing in edible wild plants and plant uses.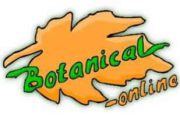 Written by
Editorial
Botanical-online team in charge of content writing