NATURAL TREATMENT OF SCHIZOPHRENIA
Natural remedies for schizophrenia
Medicinal plants to improve the symptoms of schizophrenia
NATURAL TREATMENT of schizophrenia aims to use those additional resources to the conventional treatment once the patient has passed the attacks. Among these are the following:
– Phytotherapy
– Supplements
– Food
PHYTOTHERAPY FOR SCHIZOPHRENIA
(Herbal remedies for schizophrenia)
PHYTOTHERAPY in the treatment of schizophrenia supposes the use of a series of plants, used to complement the medication provided by the specialist, that have as an aim:
– To improve the negative symptoms of the disease, such as anxiety, fear, nervousness, depression, etc.
– To increase the blood flow of the brain to increase memory and to avoid headache, the frequent humor changes, the sensation of body instability, etc.
Among the main plants we have:
Ginkgo: (Ginkgo biloba) Ginkgo is one of the best remedies to increase blood flow to the brain which is ideal for the treatment of many mental illnesses. Can be used to combat diseases such as Alzheimer's or not only by improving the brain blood flow, but for its antioxidant properties that are capable of neutralizing free radicals responsible for cell damage and the onset of many degenerative diseases. The degeneration of brain cells may influence the onset of the disease. (Manage between 60 and 240 mg daily of leaf extracts in 3 divided doses throughout the day.)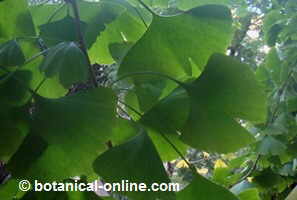 Ginkgo leaves
Ginseng: (Panax ginseng) Helps to combat some symptoms of schizophrenia by increasing the production of endorphins that have a positive effect on the mind of the schizophrenic. (Decoction of a gram of dried root per glasses of water. One cup a day) (Not to be administered with antidepressants. Do not take during pregnancy in heart disease or blood pressure problems. Take a month or month and a half and, later rest during the same time. It may cause drowsiness, stomach upset, headache or increased sensitivity in the breasts in women. In these cases stop the treatment)
Saint John's wort (Hypericum perforatum) For the treatment of the symptoms of the depression or fear that usually accompany people with schizophrenia. (10 drops of tincture three times daily)
Valerian: (Valeriana officinalis) Due to its sedative and hypnotic properties, it would help to calm the patient, avoiding or reducing seizures or anxiety symptoms that usually accompany them.


More information on schizophrenia natural treatment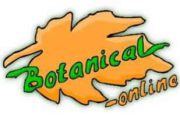 Written by
Editorial
Botanical-online team in charge of content writing