CARDIAC GLYCOSIDES
What are cardiac glycosides?
They are a type of glycosides that act on the heart muscle, regulating its beat and increasing its power, so they are used to treat heart failure or rhythm problems.

Used in inappropriate doses are very dangerous because they speed the heart rate causing tachycardia, and other negative effects on the digestive system, nervous system and muscles.
When they exceed certain levels, they cause death by cardiac arrest.
Where cardiac glycosides can be found?
Among the most significant we would mention the following:
The digital glycosides such as digitoxin, gitaloxigenin and digitoxigenin of foxglove (Digitalis purpurea) or digitoxigenin, digoxigenin and gitoxigenin of Sunset foxglove (Digitalis obscura)
The oleandrin of oleander (Nerium oleander)
The corolinin of crown vetch (Coronilla varia)
The helleborine of hellebore (Helleborus foetidus)
The asclepiadin of scarlet milkweed (Asclepia curavissaca)
Evonimin of the European euonymus (Euvonymus europaeus)


More information about natural medicine.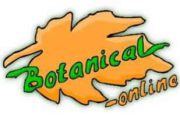 Written by
Editorial
Botanical-online team in charge of content writing