REMEDIES FOR BRUISES
SUPPLEMENTS: VITAMINS AND MINERALS TO TREAT BRUISING OR HEMATOMAS
Remedies to accelerate the recovery of the skin
Besides a suitable phytotherapy (Sees "Remedies for hematomas" in the listing above) you can apply a number of supplements that may help prevent bruising, to speed healing to decrease their symptoms.
These supplements can be supplied only when you are absolutely sure that the cause of the bruising does not correspond to physical illness, so it is advisable to consult your physician about the appropriateness of these treatments.
How to cure bruises with supplements?
Among the main supplements of vitamins and minerals we have the following:
Homeopathic remedies for bruises
You can consult a homeopath the convenience of using a homeopathic remedy, such as Arnica or Bellis perennis.
Cream of arnica and nettle: The application of cream sold in pharmacies or shops on bruises helps improve their appearance and promotes skin recovery.

More information on hematomas or bruises in the listing above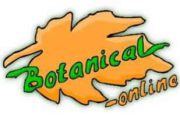 Written by
Editorial
Botanical-online team in charge of content writing