Remedies for hematomas
HOW TO PREPARE A MEDICINAL PLANT REMEDY FOR A HEMATOMA
Phytotherapy: Herbal remedies for hematomas or bruises
The use of phytotherapy in the treatment of hematomas involves using a number of medicinal plants that seek the following objectives:
Anti-inflammatory plants that reduce the pain and diminish the inflammation
Astringent plants that favor the treatment
How to cure bruises?
How to avoid the hematomas from being infected?
External use medicinal preparation for hematomas
Within all the possible plants we must emphasize the following:
Lime: (Citrus aurantifolia) Lime is very rich in vitamin C, that, along with flavonoids, assists in maintaining the arteries by means of improving their elasticity and preventing spills that occur in veins and capillaries (Take lime juice 2 times a day)
Marshmallow (Althaea officinalis) Its use prevents bruising, bumps and reduces pain. (Make a poultice of the roots of the marshmallow, to be placed over the affected area. To do it you should boil a handful of roots in water for 10 or 12 minutes. Wet a gauze with the liquid and put it over the affected area)
Goldenseal: (Hydrastis Canadensis) Its antiinflammatory properties are suitable for the treatment of blows. The external application of a layer of tincture or a bit of cream spread over the area affected by the hit will help reduce inflammation, reduce pain and prevent the appearance of bruises.

Pine cones and leaves

Pine: (Pinus sylvestris) (Apply a compress on the affected area soaked with the liquid from the decoction for 20 minutes of three tablespoons per liter of water) (Rub the painful area with a few drops of essential oil of pine needles dissolved in water)
Pot marigold (Calendula arvensis) It is a plant with astringent properties, making it suitable for treating bruises. (Infusion of a spoonful of flowers per cup of water. Wet the affected area.) (Use a few drops of essential oil diluted in water)
Calendula (Calendula officinalis) the same properties and similar treatment may be related to the plant calendula officinalis)

Aloe vera plant with leaves and flowers

Aloe (Aloe vera) Aloe gel has antiseptic, antibacterial, anti-inflammatory, moisturizing and regenerative properties. Applied to the skin, it becomes one of the best remedies for all its problems. The implementation of this remedy is usually to prevent the hit area does not become bluish, so it often pass straight from red to yellow, recovering gradually (Apply a layer of aloe gel on the affected area)
Yarrow (Achillea millefolium) Its astringent components (tannins, chamazulene, apigenin, and luteolin) are well suited for external skin care (decoction of a handful of flower tops per liter of water. Apply with a cloth on the affected part)
Wild marjoram: (Origanum vulgare) its analgesic and healing properties will take away the pain and help to restore external injuries. (Applying a hot compress fluid from the infusion of a spoonful of flowers per cup of water may be suitable for the treatment of bruises.)

Lavender

Lavender: (Lavandula latifolia/Lavandula officinalis) Mainly because it contains cineol, linalool, geraniol, limonene, and sabinene, these plants have antiseptic properties that make them very effective as vulnerary in the external treatment of injuries of the skin. At the same time, rich in tannins provides interesting astringent to prevent or cure the skin condition. (Wash off the liquid from the infusion for 10 minutes of a teaspoon of dried flowers per cup of water) (Mix 5 drops of essential oil of these plants with five tablespoons of Olive oil and apply on affected area)
Parsley (Petroselinum crispum) It protects the capillary wall making it more resistant to shocks and not so easily broken. If we combine this property with its painkiller properties, we will see how useful for the treatment of black eyes as well as any bruise, hematoma, blue or black marks appear. Very useful for swellings in the legs of women. It is also interesting to improve the symptoms of the blows suffered by athletes. (Make a mixture with parsley and olive oil. Apply this same mixture in the form of plaster on the painful area
Yucca (Yucca filamentosa) Apply on the affected area
Remedies to accelerate the recovery of the skin
Tradition has plenty of folk remedies used to reduce or avoid bruising. Among other popular remedies we will mention the following:
Bread dipped in vinegar: Dip a piece of bread with vinegar and apply it over the blow.
Bread dipped in milk or water: Dip a piece of bread with milk or water and apply it over the blow.
Sugar: Wet your fingers and introduce them in a bowl of sugar. Apply the sugar over the blow to prevent bruising.
Apple vinegar: Mix a quarter cup of vinegar in a liter of hot water. Wet a towel with this liquid and apply on the affected area for 15 minutes several times each day.
Poultices: In addition to the above remedies can make a poultice to be applied directly on the bruise. These poultices made with plants or natural foods can speed healing of bruises. Among the ingredients that we can use are the following:


More information on hematomas or bruises.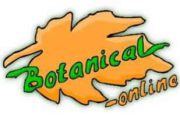 Written by
Editorial
Botanical-online team in charge of content writing