PROPERTIES OF FATS
What is fat?
Fat is defined as a substance made up of carbon, hydrogen and oxygen, not soluble in water.
It consists of combinations of glycerin with fatty acids.
Fats are very tempting as they give more flavor to meals and, unlike proteins, it seems that they do not stimulate the brain's satiety center so we can take them in excess.
Our body needs fats: a diet with less than 10% of fat can have negative consequences for the organism. However, fats should be taken in a determinate proportion. Men should take up to 90 g of fats daily and women, 70 g.
List of foods with lot of fat and with little fat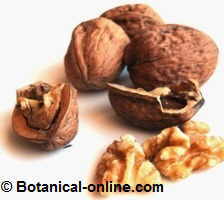 Walnuts and other nuts are high in fats
Foods with the highest content in fats -from highest to lowest- are:
Foods with less fat contents -from lowest to highest- would be:
When the consumption of fats exceeds the amount needed, we may suffer from an increase in weight, fat accumulation in adipose tissue, which can lead to obesity or the appearance of numerous diseases. A man with a "normal" weight has usually about 10% of fat in his body and a woman 20%. In obese people this ratio is altered and it is usually over 30%.
In addition, we must distinguish between fats that could be considered as "recommended" and others which are "less desirable". The following article explains what is the function of fat in the body, how many kinds of fats there are and which are better than others.
What are fats good for? Functions of fats
The body needs fat to work properly. The main functions of fat are the following:
Types of fats
There are the following types of fats:
Most of these fats are obtained from foods of animal origin (meat, dairy products like non-skimmed cheese or yoghurt). One way to know if it is a saturated fat is that they are solid if not heated.

Most plants lack this type of fat, although we have some exceptions such as palm oil or coconut oil.

The following table shows the percentage of saturated fat and cholesterol in certain foods:
Food

Total Fat

Saturated Fat

Cholesterol

Sausage

(85g)

24 g

9g

43 mg

Salmon

(85g)

7 g

1 g

60 mg

Skinless chicken

(85g)

3 g

0,9 g

72mg

Lean meat

(85g)

16 g

6,2 g

75 mg

Whole

milk

(250ml)

8 g

5 g

33 mg

Skimmed

milk

(250ml)

0,5 g

0,3 g

4 mg

Butter

(1 tablespoon)

11,5 g

7 g

30 mg

Margarine

(1 tablespoon)

11,5 g

2 g

0 mg

Eggs

(1)

5 g

1,5 g

213 mg
However, this process converts unsaturated fats in trans fatty acids, which behave like saturated fats, raise cholesterol levels and cause circulation problems. Among the main foods that contain these oils we cold mention margarine and other hard fats, cakes, cookies or chips.

More information on fats.
* Related information: Low fat menus, Effects on health of fats we consume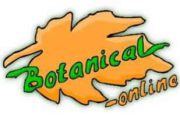 Written by
Editorial
Botanical-online team in charge of content writing