Natural treatment of Parkinson's disease
Natural remedies for Parkinson's
NATURAL TREATMENT FOR PARKINSON'S DISEASE
How to cure Parkinson's disease with natural medicines
The use of vitamins, minerals and supplements in the treatment of Parkinson's disease is appropriate to help reduce the symptoms of this disease or slow the progression of them.
All these treatments must be done in accordance with your doctor. As some of these treatments may interfere with some medicines, it is required to consult with the physician before taking anyone of them
Medicinal plants supplements for Parkinson's disease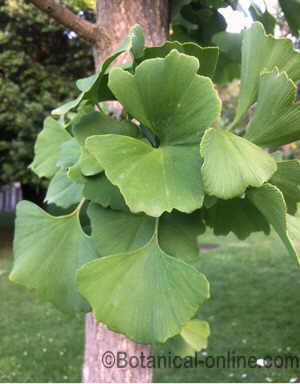 Leaf extracts of ginkgo biloba are very antioxidant, so they can be very helpful to prevent or treat Parkinson's disease
Ginkgo biloba: It can be used to combat Alzheimer's, Parkinson's, schizophrenia or multiple sclerosis, not only by improving the brain blood flow, but for its antioxidant properties that are able to fight free radicals responsible for cell damage and the onset of many degenerative diseases. (Between 60 and 240 mg daily of leaf extracts in 3 divided doses throughout the day)
Guarana: (Paullina cupana) Recent epidemiological studies in some population groups have linked high consumption of drinks with caffeine, such as coffee or guarana drinks, with lower future risk of neurodegenerative diseases like Parkinson's disease.
Importance of vitamins, minerals and other supplements in the treatment of Parkinson.
Among the main natural remedies that can help treat Parkinson's disease we can include the following:
Vitamin B6 (Pyridoxine): The use of this vitamin stimulates the production of dopamine. The usual dose is around 150 mg daily in three divided doses. This vitamin interferes with other drugs commonly prescribed to treat the disease. Consult your doctor before starting treatment.
Vitamin E: It constitutes a powerful antioxidant that can help protect the cells of the brain. The habitual dose is stipulated in 400 daily UI.
Vitamin C: Like vitamin B, its antioxidant activity helps to protect the brain cells, including those ones in charge of the dopamine production. Usual treatment intake is about 2000 daily mgs, distributed in two takings.
NADH: (nicotinamide adenine dinucleotide), NADH is a coenzyme present in all cells. Involved in cellular energy production and is necessary for cells to function properly. Thus, for its antioxidant properties, it is thought to help reduce free radicals.Because of its importance as a neurotransmitter, enhances memory, logic and thought. NADH supplements have been used to treat neuronal degenerative diseases such as Parkinson's or Alzheimer's. The usual dose is 5 mg daily before breakfast.
Coenzyme Q10: It is believed that the use of this coenzyme can help slow the progression of the symptoms of this disease. The usual dose is usually about 150 mg daily divided into three portions at meals.
Copper: Many Parkinson's disease patients show low levels of this mineral. Copper is necessary for the proper functioning of the nervous system in the formation of hemoglobin and collagen.The deficiency can contribute to many physical shortcomings, as the appearance of anemia, cardiovascular disease, problems of the nervous system, high cholesterol, immune problems, problems in the pigmentation of the skin or hair thinning. If the copper deficiency is verified with medical tests, supplements should have to be provided.
Other possible natural resources
In addition to these natural principles, we can use other natural techniques that could help improve the symptoms of this disease. These would include:
Ayurvedic Medicine: This medicine has traditionally used a dietary supplement extracted from velvet bean or cowitch (Mucuna pruriens) a plant of the pea family, from the tropics of Africa and Asia. The seeds contained in the pods of this plant are rich in levodopa a precursor of dopamine. Apart from Parkinson's disease, it has also been used as an aphrodisiac, tonic and diuretic,
Physiotherapy: Light and adequate exercise, led by a physiotherapist will help Parkinson's patients to improve muscle tone, promote their movement and the coordination of their limbs. People with this disease should also have a workout plan to do at home to enable them to improve the condition of the joints and muscles of the extremities.
Yoga or Tai Chi: They help keep the body fit and keep the concentration and health of the mind.
Support groups: It is important that sick people take an active part in support groups where they can share experiences and, at the same time, promote social contact, avoiding the isolation that usually Parkinson's patients tend to.
Other natural therapies for Parkinson's
Other natural therapies that could be interesting and you should to consult with their specialists are:
Osteopathy.
Acupuncture
Massage

More information on Parkinson's disease.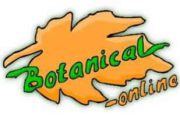 Written by
Editorial
Botanical-online team in charge of content writing