When not to take soy lecithin
What is lecithin and how is it taken?
Lecithin is a type of special fat (phospholipid) that is consumed mainly as a food supplement rich in choline, inositol and vitamin E. This supplement can be found in stores in granulated form or in pearls (supplements).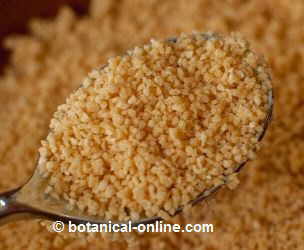 Photo of soy lecithin
Indications of lecithin
The components of lecithin are in great concentration in the nervous system and for this reason many professionals find it indicated to improve cognitive function and memory.
The components of lecithin are also part of the good cholesterol or HDL and help lower bad cholesterol.
It is also very appropriate to take soy lecithin to help with the digestion of fats, prevention of gallstones and improvement of cardiovascular health.
Where can you buy soy lecithin?
Soy lecithin supplements can be purchased from pharmacies, herbalists, specialty dietetics stores, drugstore stores or even trusted online stores.
In any case, the label of the products must include the name of the manufacturing laboratory and have guarantees of product quality, for example, expiration information, batch number, etc. (there are some stores whose products do not meet these requirements).
What is the difference between tablets and granules?
Some professionals consider that it is more practical to take pearls or tablets for its easy dosage, other people prefer granulated soy lecithin because it is cheaper.
In certain cases, the professional may consider a supplement of choline and / or inositol, more concentrated than soybean lecithin, but also more expensive (less economical) more appropriate.
Recommended dose of lecithin
The amount of soy lecithin that should be taken in a treatment should be specifically consulted with the medical professional, since it may vary depending on the individual circumstances, associated pathologies, etc.
250-500 mg daily of soy lecithin is considered a minimum or maintenance dose.
In treatments to cure diseases, 1-2 g daily doses of soy lecithin are recommended (1,000 – 2,000 mg of soy lecithin per day). This dose is the minimum adequate to reduce treating nerve disorders, memory loss, lack of concentration, etc.
How do you take soy lecithin?
Soy lecithin can be purchased in the following formats and its dosage or mode of use is as follows:
Soy lecithin pearls: Pearls or soft capsules that contain lecithin inside, which is extracted from soybean oil. (From 1 to 2 pearls, 2 or 3 times a day)
Granulated soy lecithin: it is a cheaper supplement than pearls or tablets. (From 1 to 2 teaspoons of tea, 3 times a day)
Tablets choline / tablets inositol: It is directly choline and / or inositol (active ingredients of soy lecithin, derived from their phospholipids). Choline is available as choline bitartrate tablets. (Check conditions on the packaging, since it depends on the concentration used by each trademark, typically 250 mg choline tablets and 250 mg inositol, 1 to 3 times a day)
Does soy lecithin make you fat?
Soy lecithin is a fatty supplement (contains a type of fat), so it is more caloric than other supplements, such as vitamins or those with starches, for example. However, in the recommended doses, you do not have any danger either to gain weight or to lose weight, on the contrary: it has interesting nutritional principles for health.
Caution should be exercised with granulated soy lecithin, which is dosed at home, in tablespoons. We have to imagine that each spoonful is like a spoonful of oil (caloric level), so it should not be abused.
Does soy lecithin have dangers or contraindications?
Soy lecithin is not free of contraindications:


More information on lecithin.
This article was endorsed by
Elisenda Carballido
- Dietitian nutritionist. Postgraduate in Phytotherapy and master in Nutrition and Metabolism.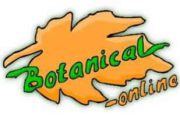 Written by
Editorial
Botanical-online team in charge of content writing