Borago officinalis L.
Borage
PHOTOS OF BORAGE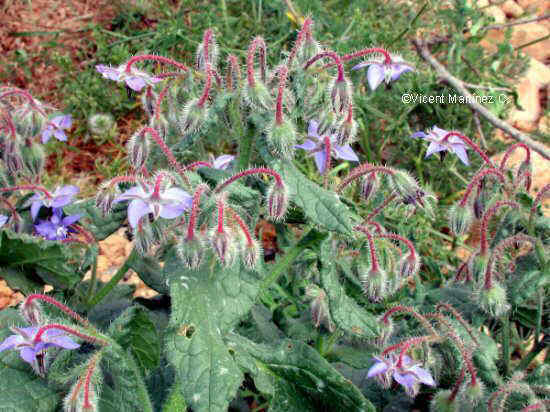 Photo of Borago officinalis L.
Borago officinalis L. - (Borage)
Annual hispid plant of the Borage family -boraginaceae- up to 60 cm. Erect stems covered with stiff hairs. Lower leaves petiolated, ovate, in basal rosette; upper leaves sessile. Flowers grouped in pendulous cymes, with a blue corolla, till 2,5 cm wide; stamens forming a cuneate group, purple. In places containing organic waste.
More information about plants in the listing above.
Other interesting articles
This material is for informational purposes only. In case of doubt, consult the doctor.
"Botanical" is not responsible for damages caused by self-medication.