Cynara scolymus L.
Artichoke
PHOTOS OF ARTICHOKE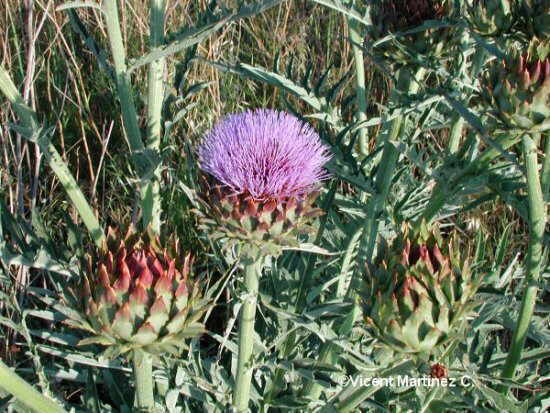 Photo of artichoke flowers (Cynara scolymus L.)
Cynara scolymus L. - (Artichoke)
Perennial plant of the Daisy family -compositae- up to 2 m. Pinnate-lobulate leaves, till more than 60 cm long.. with lobes without prickles and tomentose below. Noticeable head flowers, very big, till 15 cm, purple with ovate bracts. Edible floral receptacle. Plant cultivated in many places around the world and very common in the Mediterranean climate, seldom naturalized (More information).
More information about plants in the listing above.
Other interesting articles
This material is for informational purposes only. In case of doubt, consult the doctor.
"Botanical" is not responsible for damages caused by self-medication.