Linum usitatissimum L.
Flax
PHOTOS OF FLAX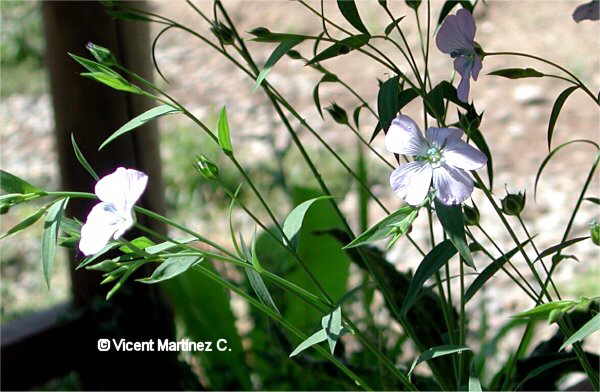 Photo of Linum usitatissimum L.
Linum usitatissimum L. - (Flax)
Annual herb of the Linum family - Linaceae up to 60 cm. Generally single stems. Lanceolate leaves with three nerves till 4 cm long, 4 mm wide. Dark blue flowers, till 3 cm in diameter, gathered in very loose racemes. Fruits (linseed) till 1cm. Cultivated long time ago like a textile plant and for its seeds. Today it can be found like a naturalized plant in some dry places, rich in organic waste.
More information about plants in the listing above.
Other interesting articles
This material is for informational purposes only. In case of doubt, consult the doctor.
"Botanical" is not responsible for damages caused by self-medication.