Why are vegetables so important in our diet?
Vegetables are an essential group in the diet of people who want to lose weight. In addition to this property, so often praised, they provide many phytochemicals with antioxidant properties to prevent cancer, Among them, it is worth appointing carotene, lycopene and flavonoids. Vegetables protect the health of our eyes, take care of our bones, our skin, the smooth functioning of our kidneys… etc.
Vegetables contain many nutrients, including vitamins, minerals and fiber necessary for the proper functioning of the body.
Its low calorific value, due to the virtual absence of fat and high amount of water, can let us eat big quantities without ingesting many calories. Moreover, in general, they are low in sodium and high in potassium which gives them diuretic properties (able to eliminate body fluid). Eating large quantities of these foods, in addition to provide very interesting nutrients, guarantee us to keep us in good shape and to keep us slimmer than if we eat other type of food.
So, in a natural or slimming diet, we should not neglect so valuable vegetables as the most preferred dishes. Salads and cooked vegetable preparations should be among the most frequent and interesting dishes for dieting and having a good health.
How must we eat vegetables?
The best way to eat these foods is raw because cooking removes their water-soluble vitamins. Steam cooking is the most recommended method for cooking vegetables
How to make a good vegetable salad?
We will use the following ingredients:
– Lettuce: It is one of the lightest foods in the market. – 13 calories by each 100 g -, allowing it to be the basis of the salads because of its little caloric intake. It is very rich in carotenoids, with antioxidant properties that, among others properties, inhibit the growth of cancerous tumors. It has many minerals, especially potassium, which, combined with its low content in fat and sodium, makes it very interesting when someone wants to lose weight.
– Carrots: In addition to its well-known wealth in betacarotene, carrots also help you lose weight. Their fat content is very low – 0.19 g per 100 g compared with just 0.22 g of lettuce, which provides only 43 calories per 100 g of vegetable consumption. (The relative higher calorific value of carrots compared with that of the lettuce is given by its largest amount in carbohydrates (8.2 g versus 2.3 g per 100 g, respectively). Carrots also contain plenty of soluble fiber and much potassium. All this means that, besides protecting the skin, they make us look younger and thinner.
Tomatoes: Along with the lettuce and carrots, tomatoes must be very present in our salads. Like them, they have very few calories – 21 calories per 100 g – and many antioxidants, among which lycopene stands out as a very effective anti-cancerous component. Nor should we forget that they are very rich in potassium and low in fat – 0.33% – and sodium. Tomato red color plates can cheer up those who wish to lose weight.
Onions: Another of the essential ingredients of a good salad. They are one of the best diuretics, in addition to being one of the best natural food bactericides. For their pungency when eaten raw, they can not be used in high quantities, specially for stomachs with a natural tendency to acidity, but a few pieces of this bulb in our salad will just provide few calories – 38 per 100 g-, and will stimulate our kidneys to remove excessive fluids and prevent kidney infections.
(See vegetable raw salad recipe)
How to prepare a good vegetable stew?
Vegetables stews can contain the following plant foods. For those non-vegetarian the following ingredients can also be complemented with other animal ingredients.
Cabbages: Cabbage and members of the cabbage family – Brussels sprouts, cabbage cauliflower, broccoli, turnips, etc – are very rich in vitamin C, cysteine, and sulforaphane glucosinolate, components that protect us from cancers (mainly breast, lung, stomach, ovarian, prostate or colon cancers). In addition to this property, they are very helpful in slimming diets, due to its low fat content – 0.27% -, its low sodium content and its high potassium levels,
Potatoes: Potatoes have always been known as enemies of the diets. Modern food studies have shown that this is not true. Potatoes have little fat – 10 g per 100 g – and the calories they provide are moderate – 87 per 100 g in case of boiled potatoes.
They can be caloric sometimes due to the way we cooked them. Fried potatoes provide 157 calories per 100 g which is almost the double of boiled potatoes. They are rich in soluble fiber and carbohydrates, both of which provide a very prolonged satiety. On the other hand, they are one of the richest foods in potassium, which is ideal for increasing urination.
If you decide to go on a diet to lose weight, it is very convenient to eat potatoes. But do not forget to prepare them in a non-fatty way. Steam-cooking is recommended because it keeps the majority of nutrients. Boiling them is also very interesting. Forget the fries if you think about a weight loss diet. (See potatoes boiled with green beans recipe)
Beans: Green beans are ideal for dieting. Boiled green beans only provide about 25 calories per 100 g because they contain very little fat. However, they offer almost 2 grams of fiber and 158 mg of potassium. This makes them a very diuretic food. They are also very rich in iron. (See boiled beans recipe)
Leeks: They are very light. About 100 g of leeks provide 31 calories and approximately 0.20 g of fat. They have fiber and potassium. As puree, boiled or with vinegar, they are ideal for making healthy diet.
Considering all the previous information, it is quite obvious that a good dish of steamed potatoes with beans and some onions is a good medicine for losing weight. Maybe a good salad with lettuce, carrots, tomatoes and onions should be preferable. Either one or another can be a good way to start a meal and a be healthy.
*Related information: Examples of healthy vegetables


More information on vegetarian diet recipes.
This article was endorsed by
Elisenda Carballido
- Dietitian nutritionist. Postgraduate in Phytotherapy and master in Nutrition and Metabolism.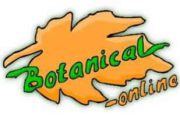 Written by
Editorial
Botanical-online team in charge of content writing