Lycopus europaeus L.
Gypsywort
PHOTOS OF GYPSYWORT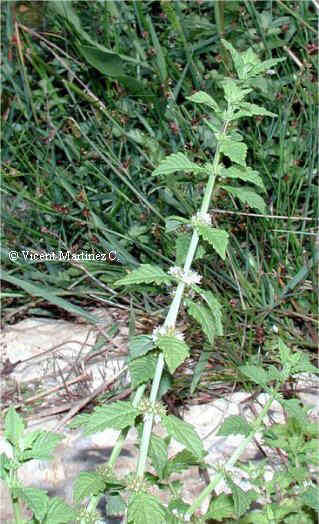 Photo of Lycopus europaeus L.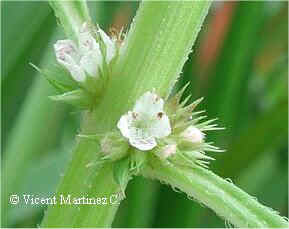 Detail of flowers (Lycopus europaeus L.)
Lycopus europaeus L. - (Gypsywort)
Perennial plant of the Mint family -labiatae- up to 1 m. Erect stems, usually single or not numerous, hairy. Ovate leaves, deep-toothed, but in the tip. white flowers till 3 mm., in dense whorls, sorrounded by two conspicuous bracts. By the side of the streams or very humid places.
More information about plants in the listing above.
Other interesting articles
This material is for informational purposes only. In case of doubt, consult the doctor.
"Botanical" is not responsible for damages caused by self-medication.