A good recipe for acid reflux
A GOOD RECIPE FOR PEOPLE WITH HEARTBURN
Properties of this recipe
Boiled cabbage with potatoes is a very healthy dish for all ages and in all types of diets but we advise to use it for people with heartburn problems.
Why cooked cabbage with potatoes is good for heartburn?
Cabbage and potato is very suitable for people with problems of heartburn, digestive ulcers and constipation because cabbage is a natural antacid on account of of its glutamine content.
On the other hand, carbohydrates of potato exert a demulcent and protective effect on the gastric mucosa.
Olive oil also has demulcent properties and, besides, it provides healthy omega 9 fats.
Other properties of cabbage with potatoes
Potato is the most caloric ingredient, due to its carbohydrate content, and also provides valuable B vitamins and fiber.
Cabbage recipes for cancer prevention
The cabbage and the family members of the cabbages (Brussels sprouts, red cabbage, broccoli, etc.) is rich in depurative components, among which vitamin C, chlorophyll and glucosinolates stand out.
These components protect us against free radicals and the diseases they cause.
They are involved in the prevention of certain types of digestive cancers, colon cancer, prostate cancer and breast cancer.
HOW TO PREPARE CABBAGE AND POTATOES RECIPE FOR HEARTBURN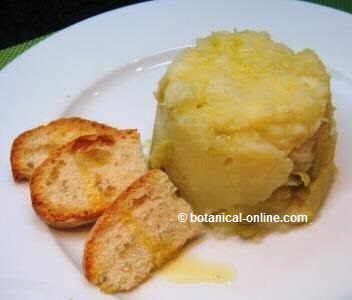 Mashed potatoes with cabbage for heartburn
Ingredients of a recipe for heartburn problems
Preparation
Boil the cabbage and potato in water with salt and oil.
Drain and leave 10 minutes to temper the ingredients.
Place in a dish and, with the help of o knife, mash the cabbage and potato.
Mix all the ingredients well.
How to take it?
Serve as a main dish or accompaniment.


More information on intestinal problems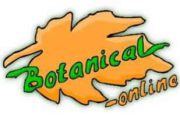 Written by
Editorial
Botanical-online team in charge of content writing