Characteristics of dandelion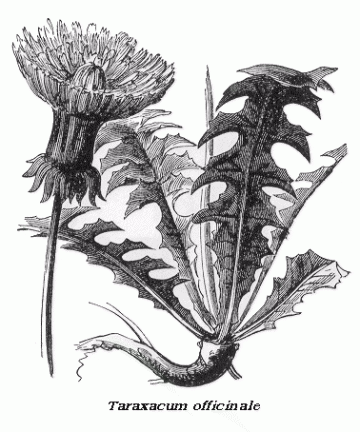 Common noun: Dandelion, Irish daisy, Faceclock, Swine's snout, Wild endive, Blowball, Common dandelion
Scientific noun: Taraxacum officinale F.H. Wigg.
– Synonyms: Taraxacum officinale Weber., = Taraxacum vulgare Lam.
Family: Daisy family – Asteraceae – Compositae
Habitat: In cultivated lands, side of the paths and grasslands. The plant is starting to be cultivated as a vegetable. Rosettes of cultivated plants are much bigger than the wild species, since they can attain 50 cm wide.
It seems that cultivated species differ in medicinal properties from those found in the wild.
Dandelion description
Perennial plant very variable up to 40 cm. Floral stems without leaves. Basal leaves in rosette, in many forms from undivided to triangular lobed divided; stalk generally winged.
Yellow heads till 6 cm, with very long ligules and very conspicuous bracts, the external ones bent backwards.
Picking-up and storing dandelion
Spring is the best season to look for leaves that should be dried and stored in small sacks.
Roots must be collected in Autumn or late Summer. They must be dried and kept in a dry close- fitting container.
Active principles of Dandelion
In roots and aerial parts:
Taraxacin and taraxacerine
Essential oils
Asparagine
Choline
Levulin, saccharose
Potash
Gum


More information on dandelion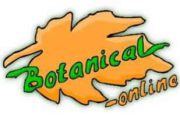 Written by
Editorial
Botanical-online team in charge of content writing