Advantages of quinoa over rice or other seeds
Quinoa has been considered a food for astronauts
According to scientific studies, quinoa is an excellent example of "functional food" that aims to reduce the risk of various diseases in a preventive way. So much so, that NASA scientists recommend astronauts to eat Quinoa during space travelling, which has boomed quinoa as a popular food.
Quinoa: excellent source of protein
The protein quality of food is measured by its amino acid content. Amino acids are small units that make up proteins, and have vital functions in the body.
Quinoa stands out because, unlike cereals and legumes, is a grain with no limiting amino acid. That is, the quinoa is one of the few plant foods that has in its composition all the essential amino acids required for the formation of new proteins, known as proteins of high biological value.
This makes it an ideal food for combining in vegetarian diets where protein intake may be deficient, in diets for athletes, where you can not miss a supply of quality vegetable protein, and especially in diets for celiac disease, for the nutritional quality and gluten-free value of this pseudocereal.
Quinoa for cholesterol
Quinoa has a perfect ratio of all nutrients. Although the major component of the grain are slow-digesting carbohydrates, it also has a high percentage of protein and fiber, which adds fullness and helps decrease body fat and cholesterol.
Furthermore, compared with wheat and rice, a scientific study describes the quinoa as a more satiating food more effective for weight control and obesity.
Therefore, quinoa is suitable for the treatment of cholesterol in diets, for hypertension and vascular disease prevention in general. It is also recommended especially for his contribution quinoa dietary fiber for people who are operated on the gallbladder, and diabetes. Due to its fiber content, its carbohydrates are gradually absorbed, so it is a low glycemic index food.
Anti-inflammatory and healing properties of quinoa
Traditionally Andean people apply plasters of black quinoa (variety Puno), combined with some other plants, to heal broken bones.
The grain of quinoa contains alkaline substances (calcium, magnesium and trace elements) that are used as a natural remedy for sprains, strains by means of making a plaster of black quinoa mixed with alcohol or spirit and applying it to the affected area.
Demulcent and antigastritic properties of quinoa
Due to its content of starch and soluble fiber, quinoa is a demulcent grain which protects mucous membranes or the skin inside the organs. So, it can help ease sore stomachs. Decoction is effective in gastritis and stomach pain.
Quinoa for gonorrhea and tuberculosis
Due to its high mineral content, quinoa is used as an antiblenorrhagic remedy for gonorrhea and tuberculosis, according to Hernando Garcia Barriga (study published in 1975), a scientist whose knowledge of the flora of Colombia is based on 60 years of botanical research.
The infusion of the leaves of quinoa is used as a laxative for the treatment of constipation.
Quinoa, a plant for the future
Quinoa has been selected by FAO as one of the crops to provide food security in the next century. Its advantages are:
– Adaptability to harsh environments of the Andean altiplano
– Their benefits to increase the yield of the fields.
– The nutritional well-balanced amino acid content of the grain.
– Its power as food, being a staple in the diet of world's poorest people.
Toxixity of quinoa: Saponins
When boiling the quinoa, the foam that forms in the cooking water can call our attention. This foam is made of saponins, something that is in the grain and gives quinoa a bitter taste.
Quinoa saponins are triterpenoid glycosides. they are found in the grain layer called episperm. This layer is also distinguished as a resinous layer covering the grain.
Quinoa marketed must be treated with an alkaline solution bath or by rubbing to remove most of these substances, because the saponins may be toxic to health and also reduce the nutritional value of the grain.
Quinoa varieties are classified according to their content of saponins: sweet quinoa (with no saponin or containing less than 0.11%) or bitter (top 0.11%).
ALL quinoas intended for human consumption have been suffered a washing process which ensures low levels of saponins.
If you wash and rub quinoa 2-3 times, changing the wash water, you will get a smaller percentage of saponins in food.
* Related information: Is quinoa appropriate for children?


More information on quinoa.
This article was endorsed by
Elisenda Carballido
- Dietitian nutritionist. Postgraduate in Phytotherapy and master in Nutrition and Metabolism.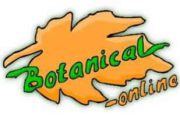 Written by
Editorial
Botanical-online team in charge of content writing