Orobanche variegata Wallr.
Broomrape
PHOTOS OF BROOMRAPE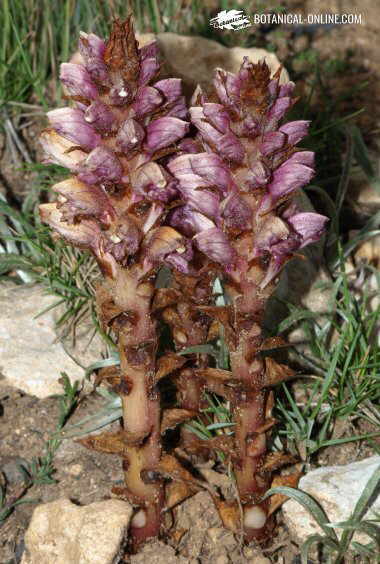 Photo of Orobanche variegata Wallr.
Orobanche variegata Wallr. - (Broomrape)
Parasitical plant of the Broomrape family -Orobanchaceae- up to 20 cm. Reddish, hairy glandular stems. Leaves to 3 cm., lanceolate. Foul-smelling flowers in spikes; tubular, reddish outside, yellowish inside. 4 stamens stuck at 2 or 3 cm from the corolla base. On other Pea family plants, specially shrubs..
More information about plants.
Other interesting articles
This material is for informational purposes only. In case of doubt, consult the doctor.
"Botanical" is not responsible for damages caused by self-medication.