Petroselinum crispum (Miller) A. W. Hill.
Parsley
PHOTOS OF PARSLEY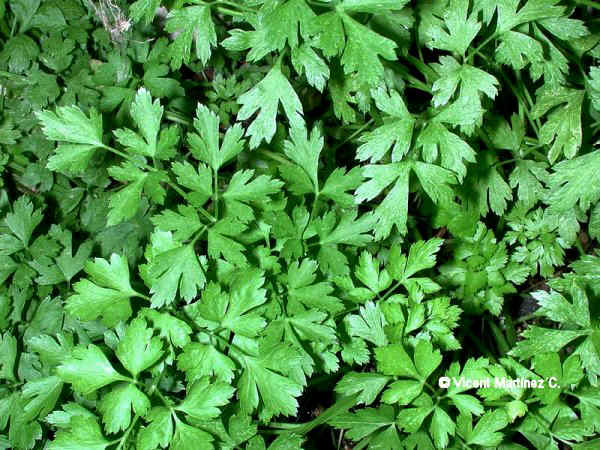 Photo of Petroselinum crispum
Petroselinum crispum (Miller) A. W. Hill. / Petroselinum hortense Auct. / Petroselinum sativum Hoffm. - (Parsley)
Perennial scented plant of the Carrot family -Umbelliferae- up to 1 m. Bent stems. Leaves below tripinnate, with wide cuneate leaflets, curly in cultivated species; upper leaves with three lobes. Flowers in umbels till 5 cm wide, flat above. Ovate fruits, till 3 mm. Cultivated plant, sometimes naturalised in many places of Europe. It can be found in cool places by the walls and rocks.
More information about plants in the listing above.
Other interesting articles
This material is for informational purposes only. In case of doubt, consult the doctor.
"Botanical" is not responsible for damages caused by self-medication.