Portulaca oleracea L.
Purslane
PHOTOS OF PURSLANE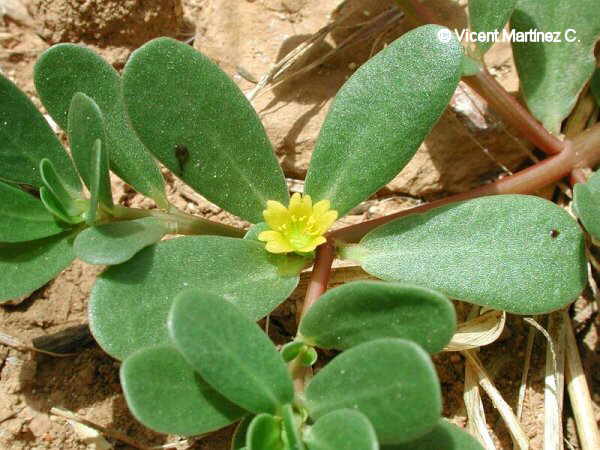 Photo of Portulaca oleracea L.
Portulaca oleracea L. - (Purslane)
Annual plant of the Purslane family -Portulacaceae- till 30 cm. long. Postrate, succulent stems, bright dark green. Opposite leaves, till 3 cm. Upper ones verticilate. Flowers till 1,3 cm in diameter, with petals falling very soon, yellow. The fruit is a pixidium. In cultivated, very rich fertilized soils and waste lands.
More information about plants in the listing above.
Other interesting articles
This material is for informational purposes only. In case of doubt, consult the doctor.
"Botanical" is not responsible for damages caused by self-medication.