Primula veris L.
Cowslip
PHOTOS OF COWSLIP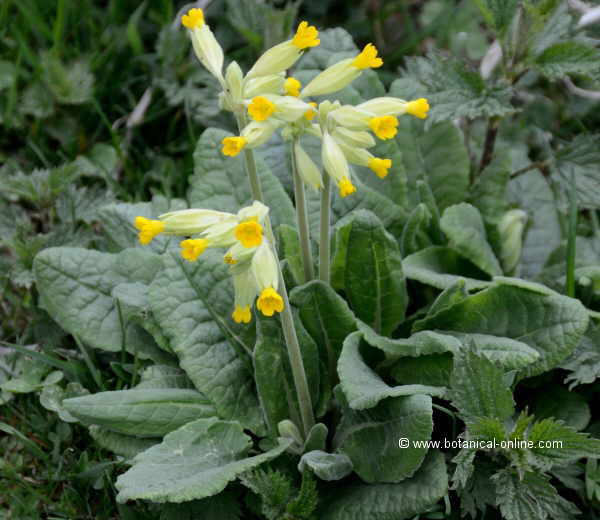 Photo of Primula veris L.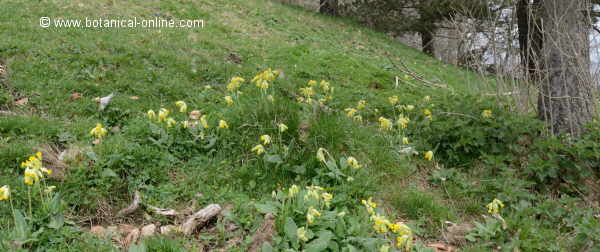 Primula veris L., growing in the forest
Primula veris L. - (Cowslip)
Perennial herbaceous plant of the Primrose Family -Primulaceae- up to 30 cm tall. Quite wrinkled leaves in basal rosette, pubescent or hairy, oval or oblong, abruptly narrowing at the winged stem. Yellow flowers, gathered in one-sided umbels, with yellow straps inside. Pubescent calyx. Not very dense woods and wet meadows.
More information about plants in the listing above.
Other interesting articles
This material is for informational purposes only. In case of doubt, consult the doctor.
"Botanical" is not responsible for damages caused by self-medication.