Tanacetum vulgare L.
Tansy
PHOTOS OF TANSY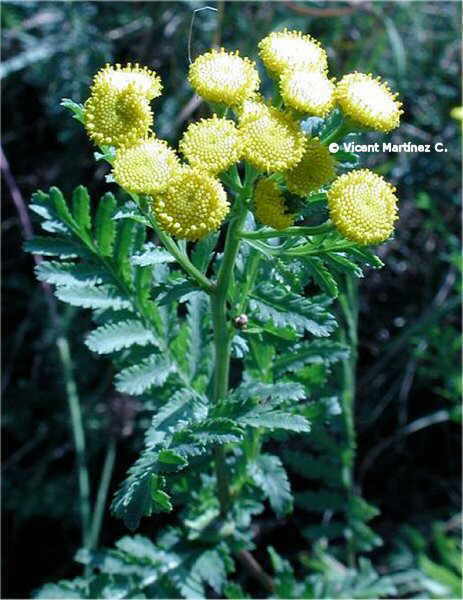 Photo of Tanacetum vulgare L.
Tanacetum vulgare L. - (Tansy)
Perennial plant of the Daisy family -Compositae-, up to 1 m. Erect stems, reddish, growing up from spreading suckers. Alternate compound leaves, dark green. Down ones, petiolated; upper ones, sesile. Ending flat flowers, till 2 cm, without ligules, gathered in corymbs. Cultivated fields, side of the roads and uncultivated fields. It is a plant with stong unpleasant odour.
More information about plants in the listing above.
Other interesting articles
This material is for informational purposes only. In case of doubt, consult the doctor.
"Botanical" is not responsible for damages caused by self-medication.