Verbascum sinuatum L.
Mullein
PHOTOS OF MULLEIN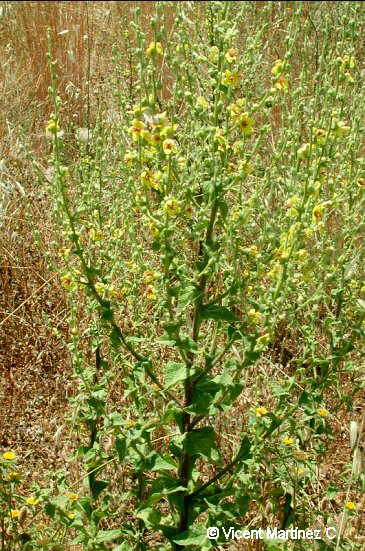 Photo of Verbascum sinuatum L.
Verbascum sinuatum L. - (Mullein)
Annual herb of the Figwort family -Scrophulariaceae- up to 2 m. Erect stems, sticky, specially in the upper part. Leaves below wavy, till 40 cm long, downy in both sides. Flowers in lax panicles, yellow, with the filaments of the stamens covered with violet hairs. Uncultivated lands and dry grasslands.
Medicinal plant. See properties


More information about plants in the listing above.
Other interesting articles
This material is for informational purposes only. In case of doubt, consult the doctor.
"Botanical" is not responsible for damages caused by self-medication.