Vicia cracca subsp. incana (Gouan) Rouy
Vetch
PHOTOS OF VETCH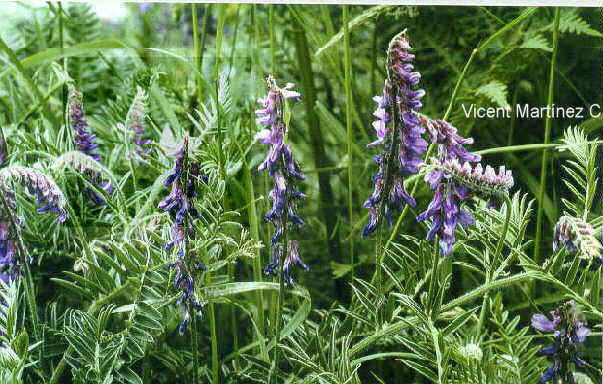 Photo of Vicia cracca
Vicia cracca subsp. incana (Gouan) Rouy - (Vetch)
Perennial plant of the pea family -papilionaceae- up to 2 m. Climbing stems, pubescent. Composite leaves with 10 to 22 pairs of leaflets. bluish violet flowers in racemes till 40 flowers each one. Calyx teeth longer than the tube. The fruit is a pod of about 2,5 cm. In cultivated fields, paths and humid grasslands.
More information about plants in the listing above.
Other interesting articles
This material is for informational purposes only. In case of doubt, consult the doctor.
"Botanical" is not responsible for damages caused by self-medication.