Salvia farinacea
Mealycap sage / Mealy sage
In september of 2017 it was presented this photograph for being identified: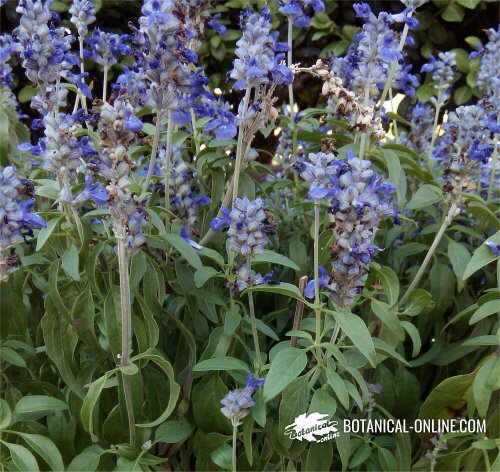 With the following description:
It is a perennial herb from Mexico and southern United States. It is characterized by its bright green smooth leaves, with serrated edges. Very used in gardening.Botanical-online.com
The correct answer was:
Salvia farinacea
Known colloquially as:
Mealycap sage / Mealy sage
Among the qualified ones, the winner came out:
Ramón Cordoba Caro!
Congratulations!
Winner's diploma of september 2017
See the entire contest history.

More information about plants.
Other interesting articles
This material is for informational purposes only. In case of doubt, consult the doctor.
"Botanical" is not responsible for damages caused by self-medication.