How to say safflower in other languages?
Safflower in Spanish, French, German, Italian…

Common English name: Chinese rhubarb, rhubarb root, Turkey rhubarb, ornamental rhubarb, Turkish rhubarb, Indian rhubarb, Russian rhubarb
Common name in other languages:
– Spanish/Español: Cártamo, alazor, azafrán silvestre, azafrán rumí o romín.
– French/Français: Carthame des teinturiers, safran des teinturiers
– Catalan/Català: càrtam, safranó
– Basque/Euskara: Kartamo
– Galego/Galician: cártamo
– Portuguese/Português: Cafrão-bastardo, cártamo, açafroa, açafrol, açafrão-agreste, açafrão-dos-tintureiros, açafrão-bravo.
– Italian/Italiano: Cartamo, zafferanone
– Romanian/Română: Șofrănel
– Magyar/Hungarian: Sáfrányos szeklice
– Dutch/Nederlands: Saffloer
– German/Deutsch: Färberdistel, Färber-Saflor
– Polish/Polski: Krokosz barwierski
– Danish/Dansk: Saflor
– Icelandic /Íslenska: Safflúr
– Norwegian/Norsk bokmål: Safrantistel
– Finnish/Suomi: Värisaflori, saflori
– Swedish/Svenska: Safflor, färgtistel
– Russian/Русский: Сафлор красильныйTurkish / Türkçe: Aspir
Scientific name: Carthamus tinctorius L.


More information on safflower
This article was endorsed by
Julián Masats
- Technical agricultural engineer specialized in horticulture and gardening.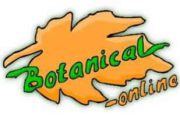 Written by
Editorial
Botanical-online team in charge of content writing