Tupa / Tabaco del diablo flower
Contest winner of december of 2016
On december of 2016 this picture was presented to be identified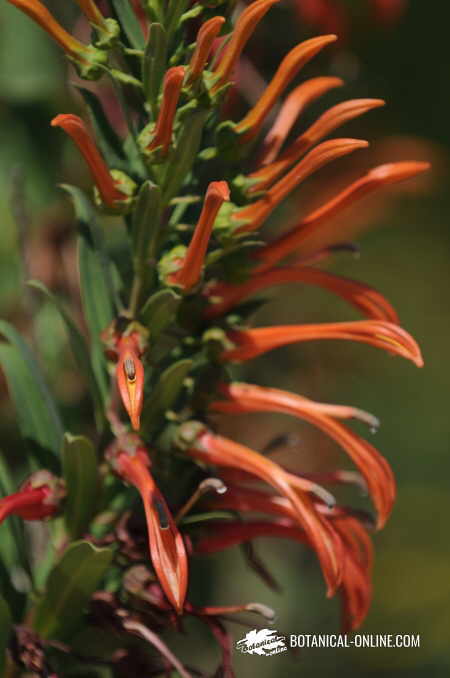 With the following description:
Plant coming from Chile of the Campanulaceae family. It grows in dry and elevated places, reaching more than 1.8 meters in height with very large red flowers. It is a plant whose natives used as a substitute for tobacco.Botanical-online.com
The correct answer was:
Lobelia excelsa
Known colloquially as:
Tupa / Tabaco del diablo
Among the winners, winner has come out:
¡Teresa Pèrez García!
Congratulations!
Award of the month winner of december of 2016
See the whole contest history
More information about the contest.
Other interesting articles