Creating a hard soap bar
HOMEMADE SOAP RECIPE
How do you make homemade soap?
The advantage of homemade soaps is that they can adapt better to the needs of each individual.
We can add the fragrances and flavorings that we want and we can avoid the chemicals which are irritants to the skin and in many cases, the cause of skin diseases such as dermatitis, itching, eczema, etc.
Precautions: Dangers of caustic soda
This type of soap is sold in drugstores or supermarkets and form the basis of most home made soaps. So you can buy it directly or, more interestingly, do it personally.
It must be borne in mind that the composition of this soap includes caustic soda, so this is a product, as its name suggests, is caustic and corrosive, so that it can damage the skin when in contact with it.
Precautions when making soap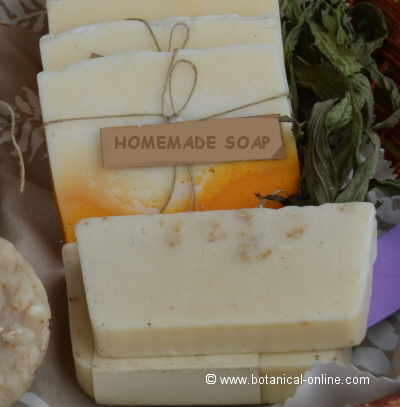 Homemade soap
When making soaps at home, you must take into account a number of precautions:
Wear heavy plastic gloves: so that in case of drops splashing or, if there is an accident, the soda will not touch the skin. In case of contact with your skin, you should wash the affected area with water and apply some remedy for those studied in the section on burns.

Wear protective goggles: To keep the liquid from reaching your eyes. If this unpleasant incident happens, eyes must be washed with water and you must seek medical attention immediately.

Do not inhale the vapor of soda: These fumes are toxic to the lungs. We must seek a well ventilated area and work back toward the direction of current. It would be convenient to use some type of protective mask.

Do not use aluminum containers: The aluminum melts with soda and produces toxic gases.

Keep children away from the task: the best way to prevent children from being damaged is preventing their access to this work.
Homemade soap formula
Considering these precautions, we will make homemade soap as follows:
Ingredients for homemade soap:
How to make homemade soap bars?
Process of production:
Put the soda in a metal pan (not aluminum) with previously added water.

Mix well until completely dissolved. Keep it hot so it does not harden.

Place in another pan olive oil and honey. Heat and stir well until combined both ingredients and completely get rid of honey.

Combine the contents of both pans and stir everything well so it is workable but at the same time, fluid. If it gets hard, put it into another container with hot water until it reaches the indicated texture.

Pour the contents into a plastic mold and allow to cool and harden for three or four days.

Cut the soap with a sharp knife in bars or as we like.


More information on homemade soaps and shampoos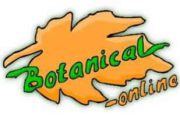 Written by
Editorial
Botanical-online team in charge of content writing