Soap without caustic soda
HOW TO MAKE HERBAL NATURAL SOAP
Homemade soap without caustic soda
The majority of soaps contains caustic soda that, as it is known, is aggressive for skin health.
Consequently, the use of this type of these "more industrial" soaps produces inadequate results in the skin, that manifest as anomalies, such as dry skin, dermatitis, dandruff, hair loss, etc.
However, there is the possibility of making a homemade soap, natural and ecological, without soda, but based on medicinal herbs.
HERBAL ORGANIC SOAP
Common soapwort, a medicinal plant to make natural soap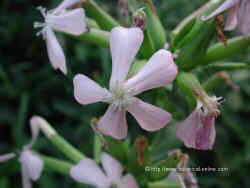 Common soapwort (Saponaria officinalis) is a lively grass from the family of carnations (Caryophyllaceae) up to 1 m in height.
Noted for its beautiful pale pink flowers, is very abundant along roadsides, cultivated fields, river banks or ditches can be found from spring to late summer.
Wherever there is sufficient moisture, it forms dense clumps with many stems that grow from an underground rhizome that is very difficult to eradicate and that sometimes makes it an invasive plant.
Properties of common soapwort soap
Common soapwort is a plant that has been used extensively in herbal medicine in many diseases such as rheumatism, the itching of the skin, excess of cholesterol, eczema, etc.
However, in the section that concerns us now, this plant stands out because it has been used since ancient times as soap. Its scientific name of saponaria, means "the one that produces soap."
Why common soapwort is used to make natural soap?
The reason for this property is due to its wealth of saponins. Saponins are a class of glycosides characterized by their ability to produce foam in contact with the water, therefore, they are considered as components with detergent properties.
They can be found in many plants, such as ginseng, alfalfa, aloe, yucca, etc. Indeed, saponins are toxic when taken in large quantities. (More information)
Common soapwort is one of the richest plants in saponins, therefore it has been used to wash clothes and wool. People placed a bunch of rhizomes in a bowl with water and let the clothes soak overnight. The next day, they rinsed it and the clothes were clean because the foam generated by the saponins of this plant removed the dirtiness. In fact, it is also known as Lanari because the same procedure was used to wash the wool.
How do you make soap without sodium hydroxide?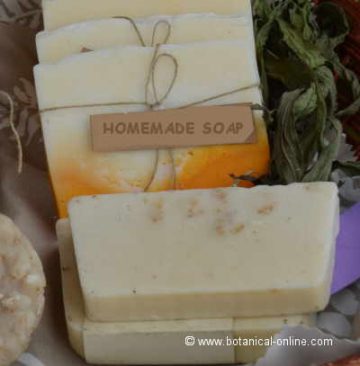 Ingredients for a liter of liquid herbal soap:
50 g. of common soapwort root
1 spoonful of leaves of sage.
1 spoonful of dry leaves of rosemary.
1 spoonful of dry leaves of cotton lavender.
1 liter of water.
Preparation of a liter or liquid herbal soup
Place the herbs in a heatproof bowl.
Boil water.
Pour the boiling water over herbs and cover them.
Let stand for 45 minutes.
Drain and let cool.
Put it in a bowl.
What is herbal soap used for?
It can be used as liquid soap for hands or face or shampoo for hair care.
In either case it gets rid of dirt and protects the skin and hair.


More information on natural soaps and shampoos.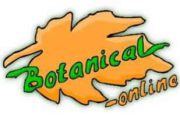 Written by
Editorial
Botanical-online team in charge of content writing