HOW TO GROW FABA BEANS
Bean cultivation, characteristics

People with favism must not eat fava beans or manipulate this plant.
Fava bean (Vicia faba) is a plant of the legume family or Papilionaceae (Fabaceae), where there are others such as chickpeas, peas, soybeans, lentils or beans.
It matures relatively quickly compared to other legumes: sown in March, and broad beans are harvested in late April or June.
It is a vegetable quite resistant to cold, it can be planted in fall and survives winter, if there is no frost (protect the plant from frost).
It is an annual crop, that is to say, the plant only lasts a year. It produces seeds (broad beans = fava beans), after this, the leaves dry and the plant dies.
The next year, you should replant the seeds if you wish to continue with their cultivation (different location is recommended).
Like all legumes, fava bean shares some common characteristics with other plants of its family. It is very suitable for the garden because the bacteria in their roots help to increase the quality of the soil, making it richer in nitrogen. It is very suitable to rotate the crop with cabbage or broccoli, lettuce, carrots, celery, spinach, chard, tomato, onions, etc.
Once the beans harvested, the plant is used as green manure.
Description of the bean plant
Annual plant of the family of papilionaceous (legumes) up to 1 meter and a half tall.
Robust quadrangular stems. Composed of up to 3 ovate leaflets and with toothed stipules at the base leaves.
Beautiful flowers up to 2 cm, white with black spotted wings.
Fruit in a pod, reaching 25 cm, pubescent with 2-8 seeds inside up to 3 cm (broad beans or fava beans).
Growing conditions, climate, soil and exposure
– Climate: It is a plant easy to grow, especially if the temperatures are mild or warm.
– Soil: It is important to provide it a soil with good drainage. If planted in a garden, you should keep in mind that seeds are thick, and if the ground is flooded, they can easily become rotted. It is therefore important to have a well-drained soil of sandy or clay type.
When planted in pots, we recommend placing a layer of stones at the bottom, to promote water drainage and oxygenation of the roots. Soil pH should be neutral or slightly alkaline, between 7 and 8.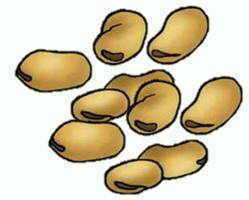 Depending on whether the planting is done in spring or autumn, winter beans must be purchased (hardy to grow in winter).
Fava bean reproduction: planting, care and watering
How to plant beans?
Preparing the soil in winter: It is recommended to plow the land well, so that the rooting of seeds can be done easily. It's time to mix organic compost. If you fertilize the soil, you should wait at least 1 month before planting. If grown in winter (autumn sowing) you do not need to fertilize, since it is enough with the summer waste.
Sowing fava beans in winter: Between late February and early April you can stagger sowing so as to produce fava beans until October.
Sowing fava beans in spring: The planting is done in early spring when winter frosts end. Approximately in late February or early March, grooves are dug in the garden, at a depth of about 8 cm. and leaving a space of about 75 cm. between rows. Fava bean tolerates frost, but it is unfavorable to excess moisture.
How to sow seeds: Enter the seeds in the furrows at a depth of 510 cm, leaving a gap of about 25 cm.. between each seed.
Sowing fava beans in autumn : Fava beans can be grown in winter, but you must purchased wintered seeds or beans that are ready for winter. They are germinated in a nursery and planted in the garden once the plant is about 10 cm. high, during the first or second week of November.
Germination: Like all plants, for germination, moist should be maintained and drought avoided, but, equally, you should avoid overwatering, because the seeds are thicker than most legumes and they can easily be rot. The seeds usually take about 12 days to germinate, sometimes more, to a temperature below 20 ° C.
Faba bean care
Protecting the plant. When planting fava beans, measures against garden creatures that could eat the seeds before the plant grows are recommended. For example, plastic bottles placed over the seeds to prevent birds or other animals dig up and eat the seeds.
Weeding regularly, that is, removing weeds from growing.
Some plants should be staked by means of placing a stick or a cane beside the bean and tying their stems with twine.
Fava beans watering
You need to increase watering during flowering, pod formation and seed filling. It is not recommended overwatering before flowering, because watering favors most the development of foliage and diminishes the formation of flowers.
Fava bean is sensitive to flooding, which can rot the roots. Thus, irrigation should be regular, The ideal is to keep some moisture, avoiding the drought, but without exceeding irrigation.
Fava bean pests and diseases
Aphid beans: black aphid is the main danger of growing beans. This attacks, especially during flowering, the most tender shoots.
Botrytis or gray mold (Botrytis cinerea): Also known as "gray mold". It occurs when there is too much humidity in the environment, producing plants with brown leaves. It is not usually dangerous because it does not attack the pods.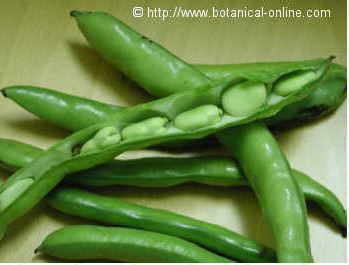 Harvest is done when pots are at their point of maturation
Harvesting fava beans
Harvesting is done when the pods are at their ripest
The harvest takes approximately 90-120 days after planting.
The first broad beans are harvested in early June, and, whether sowing has been staggered, they can be collected until early October.
The pods must be harvested at their peak, when they have a bright green appearance, before they become too lignified (should not be too hard or dark).
After harvest
Bean cultivation improves the soil, as a result of providing more nutrients (roots fix nitrogen in the soil).
After cultivation, green plant and pods are crushed and stored to make compost, which can be used for the following year.
The roots and the base of the stems are buried in the ground to further support the attachment of nitrogen.


More information on fava beans.
This article was endorsed by
Julián Masats
- Technical agricultural engineer specialized in horticulture and gardening.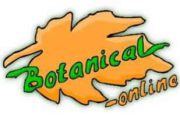 Written by
Editorial
Botanical-online team in charge of content writing