Food guide for colon cancer
Vegetarian progressive diets:
Type of surgery

(By order of difficulty to normalize stools and therefore normalize the diet)

Diet

Ileostomy and Cecostomy

Ascending and transverse colostomy

Descending and sigmoid colostomy

Diet 1

Astringent:

Boiled white rice, boiled rice noodles, rice flour or corn meal.

Rice drink and rice desserts.

White rice pancakes, white glazed dextrinated white toast, gluten-free cookies.

Boiled carrot and potato.

Carrot, apple and pear juice (according to tolerance)

Quince, baked apple and pear, grated, boiled or compote, very ripe banana (neither heart nor thread).

Egg whites.

A spoon of extra virgin olive oil, distributed throughout the day.

No sugar, no sweeteners, like sorbitol

Diet 2

–

Vegetable creams (carrot, squash, zucchini, green beans) with potato.

Soy drink, soy desserts, lactic acid bacteria.

Apple and carrot smoothies.

Pollen.

Diet 3

–

Raw vegetables in salad and other soft cooked vegetables.

Dairy products (curd, fat-free and lactose-free yogurt, low-fat lactose-free cheese, mozzarella, skimmed fresh cheese).

Raw fruit (apple and pear) and other fruit and vegetable smoothies.

Boiled egg.

Textured soy protein.

Two spoons of extra virgin olive oil, spread throughout the day.

Diet 4

–

Bread: dextrinated, toasted, pasta (very cooked) and other cereals with gluten.

Raw tomato.

Diet 5

–

Legumes very cooked and strained by a chinois (chickpeas, lentils and peas).

Nuts.

Citrus fruit (mandarins)

Lactose-free milk

Three tablespoons of extra virgin olive oil, distributed throughout the day.
Diets progression guidelines:
– Whatever the ostomy performed, you will always start with the initial diet (Diet 1), but it will not always be possible to move on to the next level of diet.

– These dietary guidelines should be progressive. Progression will depend on both, the tolerance and assimilation of the patient and the type of surgery that has been performed and their location.

– You should never go from one diet to the next, without having tolerated it correctly.

– In the even of improvement (never before), we can begin with the introduction of foods of the next level. That is, if there are obvious improvements in texture (less liquid), food is not so irritating and the frequency of feces eliminated decreases, you can start with the introduction of the next level diet.

– The transition from one level to another, that is to say, the next diet (for example, from Diet 1 to Diet 2), will also be progressive. The new foods must be introduced one by one, and no new food will be introduced before the last one is correctly tolerated.

– The period of time indicated between the introduction of a new food and its next intake is between 3-5 days, to ensure that it has been well tolerated. If, in 1-2 weeks, good tolerance goes on, you can start to administer another new food. The first intake of the new food will always be in small quantity, in order to prevent major problems if not well tolerated.

– If a newly introduced food is not well tolerated and there is a lack of control of the intestinal rhythm (diarrhea), one should start again with the initial diet, until the depositional rhythm, texture and irritability of the stool normalize. (Start again from the beginning, regardless of the level we were in).

– If the patient progresses favorably, foods of the following levels (Diet 3, Diet 4 and Diet 5) can continue to be introduced, with the same methodology and progressivity as the previous ones.
Menu after hospital discharge
– Colon cancer vegetarian menu
* Related information:
– Colon cancer diet in case or surgery
– Colon cancer nutritional advice
– Colon cancer complications


More information on colon cancer.
This article was endorsed by
Elisenda Carballido
- Dietitian nutritionist. Postgraduate in Phytotherapy and master in Nutrition and Metabolism.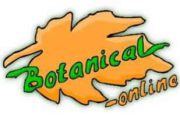 Written by
Editorial
Botanical-online team in charge of content writing