What is amaranth oil?
Amaranth oil, as its name suggests, is the removal of the fat from the seeds of the amaranth plant. The oil is extracted from amaranth species: Amaranthus cruentus L., Amaranthus hypochondriacus L. and (Amaranthus caudatus L.)
Amaranth is a seed native to South and Central America that has been grown since 2.000aC. With the arrival of Spanish colonists, its cultivation was banned as a food considered to be part of pagan rituals of indigenous peoples.
Amaranth grain contain only 8% of oil, a very small amount compared to 34% of flax or almost 40% of safflower from which safflower oil is extracted.
Specifically, the amaranth oil is expensive and hard to find, but its very beneficial properties, especially because of its anticarcinogenic and antioxidant power. This oil is also known under the name amaranth Huautli.
Composition of amaranth oil
Amaranth oil, like all oils, it is 99% fat. Contains no protein, nor carbohydrates, nor fiber. The most important of the composition of an oil is the type of fat, which can be saturated, unsaturated or polyunsaturated.
In addition, fats can preserve the plant chemicals, the phytochemicals, that are included in the grain, such as the following table shows.
Fatty acids of amaranth
Content according to percentage
Saturated fatty acids
16%
Monounsaturated fatty acids
20%
from which it is worth mentioning its content in healthy oleic acid (Omega 9)
Polyunsaturated fatty acids
63,9%
from which it is worth mentioning its content in the essential fatty acid: linoleic acid (Omega 6)
Properties of amaranth oil
The oil of amaranth is highly unsaturated by its high content of linoleic acid, like sunflower oil, which means that we should not apply high temperatures because it will degrade more readily than olive oil, for example (with a higher content of monounsaturated fatty acids).
Notably, oils and diet of the population in general is abundant in omega 6, found in all vegetable oils (including amaranth oil), nuts, avocados and vegetables.
Instead we should seek to increase the dietary intake of omega-3 through eating fish, nuts and flaxseed. And all these foods must be in balance, which includes moderate portions of oil.
However, the main feature of amaranth oil is an exceptional content in squalene, a potent antioxidant that even today is still under investigation for its anticancer properties. The common source of squalene is shark oil, containing 1% of this substance. Amaranth, however, has a higher percentage of 8% squalene.
A clinical study conducted by the Functional Foods Center at Dallas (USA), Voronezh State University (Russia) and the State Institute of Nutrition of the Russian Academy of Medical Sciences (Moscow), indicating the preventive value and amaranth oil treatment for diseases of the cardiovascular system.
SUMMARY
Amaranth oil provides us with Omega 6 fatty acid essential for our body. Similarly, the dietary habits of the population tend to an excess of this type of fat, so that the benefits of a balanced use of amaranth are mainly due to their content of squalene.
Squalene is an antioxidant substance with anticancer properties and which is in the amaranth in large quantity.
Where is amaranth oil consumed?
Amaranth oil is expensive and hard to get, so it is not consumed on a regular basis anywhere, but it is used mainly for medicinal purposes.
However, where there is more production of this oil is in Bolivia and Argentina, where the plant originated, and where it is most famous for its heart-healthy properties. There are also quantities of amaranth oil in Russia, China, India, Ukraine and Kenya.
Where to buy amaranth oil?
It is hard to find a store that carries this product. Amaranth oil can be bought in some great hypermarkets, health food stores and pharmacies (in supplement form), but one should ask it on advance. Another practical solution is to buy it online.
Due to their instability and cost, it is often sold blended with other oils to improve its properties. Other commercial companies produce oils high in squalene.
You can also buy other oils, apart from amaranth, that also contain squalene.
Amaranth oil price
– The price of amaranth oil retails between 150 and 200 € a liter. It is sold in 100ml bottles, with a price about 15-20 €.


More information on amaranth 
This article was endorsed by
Elisenda Carballido
- Dietitian nutritionist. Postgraduate in Phytotherapy and master in Nutrition and Metabolism.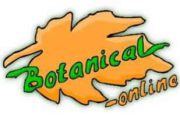 Written by
Editorial
Botanical-online team in charge of content writing