Herb treatment for hiatus hernia
HOW TO CURE HIATAL HERNIA WITH MEDICINAL PLANT PREPARATIONS
Phytotherapy Herbal remedies for hiatal hernia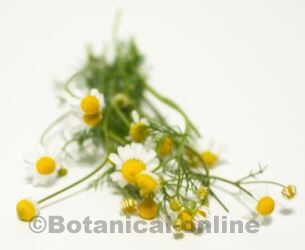 The infusions of chamomile neutralize burning that produces the acids that leave the stomach through the hiatal hernia
The main function of phytotherapy is to use curative plants with the aim of:
Relaxing the abdominal muscle
Neutralizing or diminishing the excess of gastric acid, instead of using chemical antacids that can cause side effects.
Repairing the gastric mucosa, affected by excessive acidity
Internal plant preparations to treat hiatus hernia
Fucus: (Fucus vesiculosus) fucus medicinal preparations, once ingested, are capable of absorbing excess stomach acid in the stomach so it is sometimes used to treat heartburn or gastric reflux, a problem that is very common in patients with hiatus hernia.

The juice from aloe vera is very useful to neutralize acidity and repair the gastric mucosa, so it is very useful as a natural remedy for hiatal hernia.

Aloe (Aloe vera) In cases of inflammation of the stomach, heartburn, gastritis and gastric ulcers, aloe juice has a powerful recovery value for the gastric mucosa. (Tablets or drops, spread throughout the day, without exceeding the dose of 0.5 gr. per day)
Chamomile (Matricaria chamomilla) (infusion of dried plants)
Rosemary (Rosmarinus officinalis) (infusion of dried plants)
Strawberry (Fragaria vesca) (infusion of the leaves)
Sweet bay (Laurus nobilis) increases the secretions and promotes peristalsis, so it helps to promote digestion, helps the stomach, liver and prevents heartburn and intestinal spasms. Mainly involved in this function is eugenol, which performs carminative, anti-ulcer and hepatoprotective functions (Infusion of a pair of leaves in a cup of water for 10 minutes. 4 cups per day)
Wild Rose (Rosa canina) (infusion of the petals)

Sage leaves infusions help to diminish acidity.

Sage (Salvia officinalis) Against heavy digestion, diarrhea and vomiting, sage is a good remedy. (Three cups spread throughout the day of the infusion of 15 gr. of dried leaves per liter of water. This infusion helps eliminate acidity so it is appropriate in cases of gastritis or hiatus ulcer)
Meadow clary (Salvia pratensis) (maceration of the leaves in red wine)
Basil (Ocimum basilicum) It favors digestion and avoids gastric spasms, being very useful in the cases of gastritis or hiatus hernia. (Infusion of a handful of fresh leaves – about 15 gr. – per liter of water. Take 3 cups a day after meals.
Cotton lavender(Santolina chamaecyparissus) Its properties are similar to those of other chamomiles, promoting digestion or when there is heaviness, heartburn or stomach pain) (Infusion of 7 flower buds per cup of boiling water. Two cups a day.)
A trick to remedy hiatal hernia
In order to stop acidity it is very helpful to eat a couple bites of apple, carrot or drink a little milk.


More information on hiatal hernia and its natural treatment.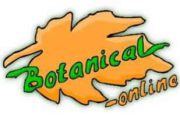 Written by
Editorial
Botanical-online team in charge of content writing