Iron rich food
Where is iron got from?
Iron can be mainly obtained from animal food. Liver is the best animal food containing iron (chicken, veal, pork, turkey, lamb, etc) Pates are made from liver and they are one of the best sources of this mineral.
Red meat is also a good iron provider (especially beef, turkey, pork) but seafood is even better (squid, mussels, clams, prawns, shrimps, prawns, lobsters, oysters, snails, etc.)
However, vegetarian people can get it from plant foods. The following table shows a list of the main plant food containing iron
Iron rich vegetarian food list
– Nuts: almonds, walnuts, hazelnuts, pistachios, sunflower seeds, etc.
– Vegetables: especially chickpeas, beans, lentils, peas, soybeans, etc.
– Green vegetables: spinach, kale, brussels sprouts, artichokes, broccoli, beets,
– Cereals: Especially prepared cereals for breakfast containing added iron. Whole grains are rich in iron, such as oats, barley, rice, wheat, etc.
– Olives
– Dried fruits: prunes, raisins, dates, apricots, etc.
– Baked potatoes
* Related information:

More information about iron properties.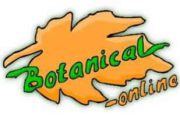 Written by
Editorial
Botanical-online team in charge of content writing