Pomegranate elaborations:
Examples of possible elaborations with pomegranate:
– Raw pomegranate (peel to obtain the grain).
– Pomegranate juice
– Canned pomegranate grains (peeled, grain separated and canned).
– Pomegranate fruit salad (macerated with sugar or honey and lemon or vinegar).
– In ice cream or sorbet.
– In the form of syrup sauce, jam, cream or mousse (with added sugar).
– In salads.
– In vinaigrettes.
– Garnishing
– Dried pomegranate.
– Candy, desserts, jellies and pastries with pomegranate.
– Chocolate with pomegranate.
– Pomegranate or yogurt shake.
– Grenadine (syrup).
– Liqueurs for cocktails.
What is grenadine?
Grenadine is the juice of the pomegranate grains, together with the addition of a substantial amount of sugar.
With this preparation you get a syrup that can be used as a basis for further elaborations, as jellies, jams, syrups,… or as a final product, as as cool and refreshing drink to be consumed directly.
Today, grenadine is made from pomegranate fruit combined with red fruits and citric acid.
Alcohol may be added, but usually it does not contain it. It is mainly used in the preparation of cocktails and other drinks made with fruits, with or without alcohol.
It has not to be confused with pomegranate juice, as they are two different elaborations.
What is pomegranate juice?
Pomegranate juice is the juice extracted by pressure from the pomegranate, once the grains are separated from the cortex and squeezed .
This separation has to be done because the bark of the pomegranate is too astringent and also because it would give an unpleasant taste to the juice in case we squeezed the whole fruit.
Properties of pomegranate juice
Pomegranate juice contains the same properties as the fruit, grain, except for one difference, which is their fiber content.
To obtain the pomegranate juice, a collation is performed to remove small seeds within the grain. All the fiber contained therein is also being removed. Apart from fiber, pomegranate juice maintains most of its beneficial properties, such as its high antioxidant effect. However, it is possible that some minerals, vitamins and other beneficial substances may be lost when eliminating the fiber, so that its nutritional value may also decrease.
Therefore, despite the nutritional properties of pomegranate juice, it is more nutritious and beneficial for our body to eat this fruit in its natural form, that's to say, the whole grain.
We should also note that the nutritional content varies substantially between the traditional pomegranate juice, freshly prepared, and that one of the purchased packaging. Also the nutritional properties of a freshly squeezed juice vary from that one prepared some hours ago.
Please note:
Since many vitamins, minerals and other volatile substances may be lost when doing a juice, mainly due to the oxidation this juice is being subjected to, it is much more advisable to take any kind of freshly squeezed juice, whenever possible. In this way, we will minimize the loss of nutrients and we will get the maximum benefit.


More information about pomegranate properties.
This article was endorsed by
Elisenda Carballido
- Dietitian nutritionist. Postgraduate in Phytotherapy and master in Nutrition and Metabolism.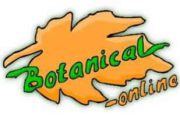 Written by
Editorial
Botanical-online team in charge of content writing