Soy for prevention and treatment of hot flushes
PROPERTIES OF SOYBEAN FOOD FOR HOT FLUSHES IN MENOPAUSE?
Is soy good for hot flushes of menopause?
Soybean (Glycine max) and its derivatives (tofu, tempeh) may be and adequate nutritious food for menopause, within a healthy diet, which has also observed that alleviates hot flushes.
What effect does soybeans have for menopause?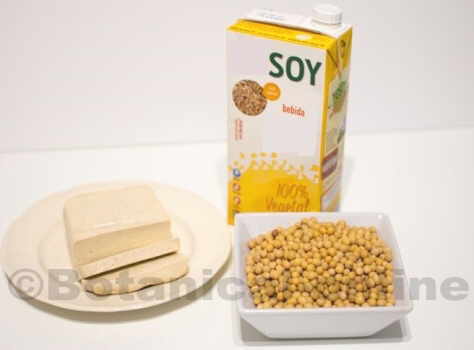 Photo of soy products: tofu, soymilk and soybeans
Isoflavones that soy contains can supplement estrogen deficiency in menopause and help reduce some of the symptoms such as hot flushes, which is the most common one (80% of Western women) and for which eating products soy is the most widely recommended
In Japan, the percentage of women with hot flushes in menopause is less than 20%, it is believed that this is due to the daily consumption of soy.
What is the active ingredient of soy?
The active component that appears to be responsible for these properties are isoflavones, especially genistein.
Is it good to eat soy or is it better to take supplements?
However, following the many soy products that have come on the market, it is important to mention that soy isofalvones supplements are not recommended because it is not clear if they are long-term healthy safe. Besides isoflavones supplements have too high isoflavone content.
To relieve hot flushes foods with soy are recommended, such as tofu, tempeh, miso or soy beans.
As in any healthy diet, it is recommended to avoid products with many sugars, salt or added fats, although they contain soy: sugared soy yogurt, muffins with soy flour, soy sauce, etc.
Why soy could improve hot flushes?
Hot flushes are the most common symptoms experienced during menopause. According to a study, 80% of Western women suffer from hot flushes.
Instead it has been observed that this symptom is rare in Asian countries and especially in Japan. The percentage of women who experience hot flushes in Asian countries is 60% in the Philippines; 27% in Taiwan; 19.6% in Singapore and even less in Japan, where much soy is consumed. This observation is the beginning of research on the relationship between consuming soy and hot flushes.
But in addition, it may also indicate that hot flushes may have other causes related to cultural differences (stress, etc.) And dietary (type of food, healthy habits, etc.), And the possible physiological component.
Soy to improve hot flushes in menopause
It has been observed in some studies that consumption of dietary soy is inversely proportional to the frequency of menopausal symptoms such as hot flushes.
Despite these observations, according to a 2011 document of the European Food Safety Agency (EFSA), there is not enough basis to say that soy is effective against hot flushes.
How do isoflavones act?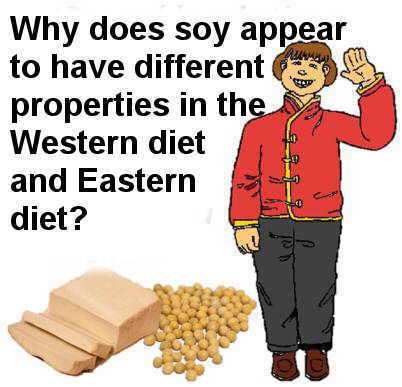 Why soy has different properties in the diet of East and West? Drawing courtesy of © ©Dibujosparapintar.com
The mode of action of these components is by binding to estrogen receptors type beta (β), which are then places where the real estrogenic hormones in the body would be united.
For this reason, soy isoflavones were raised as a hormone replacement therapy in menopause, stage when lowering estrogens in women takes place.
Not all people experience the same with soybeans
In order to soy isoflavones to be absorbed, they must be broken down in the intestine by the action of intestinal bacteria. Therefore, the effect of soy is conditioned by the microbiota or intestinal flora.
This will produce soybeans to have a different effect among different populations, given the complexity and variety of microbiota, which depends on the diet that has been carried throughout life.
Differences of soy effects in the Western and Eastern diet
A regular consumption of soy, especially throughout life, produces so many intestinal bacteria that soy isoflavones can be broken down into bioactive components.
This may be why so many studies on soy consumption show different results between Western and Eastern, some often contradictory.
How to take soy for hot flushes?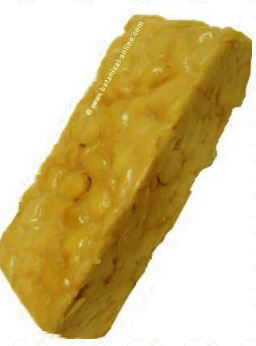 Photo of tempeh, a suitable food for menopause
Eating soy may be an effective remedy for hot flushes in Western women, but soy should eaten regularly and not sporadically.
How much does it take for soybeans to be good for menopause?
The results will be observed after a few weeks of taking soy regularly (3-5 times a week), when the intestinal flora has learned to metabolize these foods containing isoflavones. It has been observed that people who usually eat soy have greater ability to assimilate its isoflavones.
In addition to its effects for menopause, a healthy diet with soy may reduce the incidence of cardiovascular disease and have a protective effect on bones.
Please note that this assessment refers to soy foods consumed in a healthy diet. Isoflavone supplements are not recommended in any case because they present not long-term health safety.
* Related information:
– Soy for hot flushes in menopause


More information on soy and derivatives.
This article was endorsed by
Elisenda Carballido
- Dietitian nutritionist. Postgraduate in Phytotherapy and master in Nutrition and Metabolism.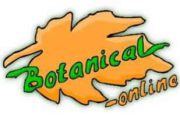 Written by
Editorial
Botanical-online team in charge of content writing