SPECIES OF YAM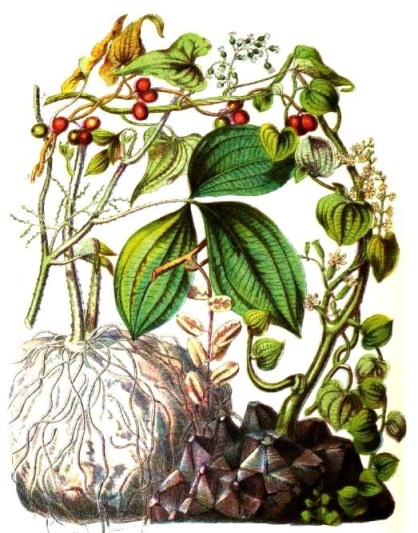 In the picture: botanical illustration of different
plants of the genus Dioscorea.
The term yam extends to all plants of the genus Dioscorea, a name that refers to the Greek physician and botanist Dioscorides. There are over 600 species of yam, of which only 12 are edible.
Most yams (Dioscorea spp.) are plants of tropical and temperate regions, and, in general, they are climbing perennial plants that posses characteristically tuberous roots and cordate leaves.
The main importance of these crops is their role in the diet as some of these tubers are edible when cooked. This food is a source of carbohydrates and B vitamins, so they are very important in tropical countries.
What are the main species of yam?
– Purple yam (Dioscorea alata): plant native to southern Asia. It is currently the most widely cultivated species of yam worldwide.
Not to be confused with taro (Colocasia esculenta) and Okinawan sweet potato (Ipomoea batatas var. Ayamurasaki).
– Wild yam (Dioscorea villosa) Wild yam is a perennial plant, with tuberous roots, which grow feral in North America, near lakes, swamps, humid forests and hillsides.
– Air potato (Dioscorea bulbifera = D. tunga = D. bulbifera cliffortiana = Helmia): plant native to tropical Africa. It produces axillary tubers of 5-10cm. in length, that are used in food and to the plant propagation. The tubers are spherical. In English it is known as aerial yam, bitter yam, and in Brazil it is called "cara de Sapateiro" (Shoemaker's face)
– Yellow yam (Dioscorea cayenensis Cavensis = D = D = D. aculeata angustiflora berteroana = D = D. occidentalis): Species native to Africa and widely cultivated in this continent. In English it is called Yellow yam, and it is also cultivated in tropical America.
– Bitter yam (Dioscorea dumetorum): originally from West Africa, it is a species that includes very poisonous varieties. Cultivation is not widespread.
– Chinese yam (Dioscorea opposita = Dioscorea batatas Dioscorea divaricata). Edible and medicinal species of yam. In English it is called Chinese Yam, and Shan Yao is his name in traditional Chinese medicine.
This plant grows naturalized in the valleys and mountains of China, where it is also cultivated as a staple food especially in the winter months.
This tuber is used as a feeding food in the similar way of potato. It is rich in starch and vitamin B1 (10-15%). It is taken boiled, baked, fried or in soups and purees.
In traditional medicine, the yam is a health food for the stomach. It has allantoin, a substance with natural healing properties, that accelerates the wound healing process. this makes it suitable for gastritis, ulcers and stomach pain. For its nutritional value and its contribution of easily digestible carbohydrates and B vitamins, it is especially used in diets for tiredness, fatigue, depression, anxiety or stress.
Like other plants of the genus Dioscorea. This tuber plant is a vegetable source of diosgenin, a component that is used in the genital disorders, and during menopause as natural aphrodisiac.
– White yam (Dioscorea rotundata): A widely cultivated species in West Africa. It is characterized by its leaves that are thick and large (about 20cm. Long) and the tiny spines that arise from the leaf axils. This species was introduced into South America from Africa via the slave trade.
– Black bryony (Dioscorea communis = Tamus communis): Perennial tuberous root vine native in oak forests. It grows feral in Central and Southern Europe, northwest Africa and western Asia. Rich in saponins and calcium oxalate. In some regions, people consume their young shoots like asparagus, previously boiled (discard the water). The tuber is emetic, hemolytic and rubefacient and, therefore, its medicinal use should be strictly monitored by a qualified specialist.
– Barbasco (Dioscorea composita): Its cultivation is devoted to the production of diosgenin (4-6%). It is native to the rainforests of Mexico. A perennial climber with cylindrical stems and large heart-shaped leaves. White-fleshed tubers. In Mexico and Central America, it is called "black head". It is a species rich in diosgenin or steroid saponins, a component that is used in pharmacy to produce oral contraceptives, cortisone or hormones.
– Yam (Dioscorea floribunda): species cultivated for pharmaceutical purposes for obtaining diosgenin (6-8%). Originally from Mexico. The tubers are collected from wild plants, 3-4 years old.


More information about yam
This article was endorsed by
Elisenda Carballido
- Dietitian nutritionist. Postgraduate in Phytotherapy and master in Nutrition and Metabolism.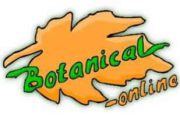 Written by
Editorial
Botanical-online team in charge of content writing